Juventus boss Antonio Conte believes Liverpool striker Luis Suarez would be flattered by interest from the Serie A leaders.
After being handed a 10-match ban for biting Chelsea's Branislav Ivanovic, Suarez won't play for his club again until September and suggestions are rife that the Uruguayan could take his leave from English football this summer.
Zlatan Ibrahimovic claimed last week to be flattered by reports linking him with a move to the Old Lady after an impressive first season with Paris Saint Germain, and Conte, whose Juventus side are within one win of the title, says Suarez should be similarly honoured by interest from the Italian's.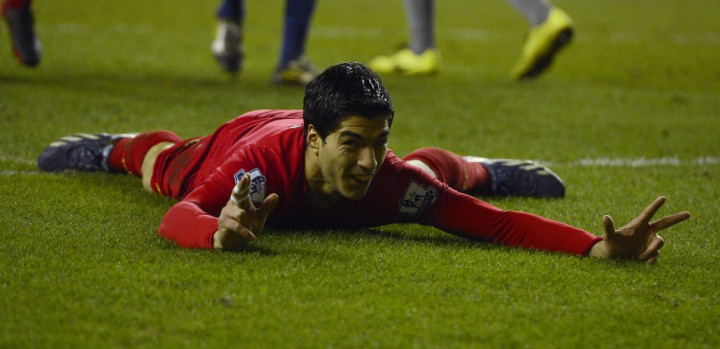 "If Ibrahimovic says he is honoured to see his name linked to Juve, it's a nice compliment made by a great player," Conte told Gazzetta dello Sport.
"And I am sure that this thought is common to many. If you speak to Suarez and others, I think they would say the same thing, because it is obvious that we've done an outstanding job here. Even a blind man can see that."
Suarez survived being sacked by Liverpool after the incident last week and received an unprecedented ten-game ban for biting Ivanovic during the 2-2 draw at Anfield.
Managing director Ian Ayre has already claimed Liverpool will not sell Suarez this summer after the ban, but with the 26 year old unlikely to feature in a competitive fixture for the Reds again for five months, he may seek pastures new in order to distance himself from an infamous spell in English football.
Liverpool legend John Aldridge believes Suarez's recent actions, on top of his eight-match ban for racially abusing Patrice Evra in 2011, has worked to lower his valuation in the eyes of potential suitors.
"He's probably devalued himself on the market and if he was to go, and I hope that that doesn't happen, Liverpool would want £50million for him. Would they get it now after this? I'm not sure because there's a little bit more baggage with him," Aldridge said.