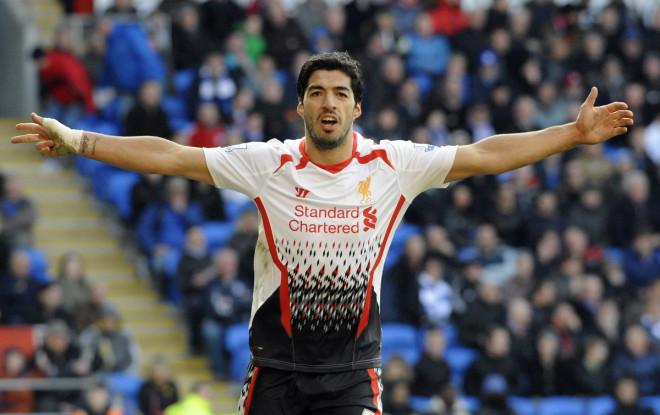 Jan Vertonghen believes the irresistible form of Luis Suarez is the only reason why Liverpool have excelled ahead of Tottenham Hotspur this season.
Brendan Rodgers' side were expected to compete for Champions League qualification this campaign but a run of seven wins in their last eight games has thrust them into Premier League title contention.
As Liverpool's hopes of winning their first league title in 24 years grow stronger by the week, Tottenham's pre-season plan to clinch a top four spot is faltering with six points separating them and fourth placed Arsenal.
The Reds hold a nine point lead over Tottenham ahead of the meeting between the clubs next Sunday, having also played a game less than Tim Sherwood's side, and Vertonghen believes there is just one man responsible for the gulf between the two clubs.
"Suarez. Suarez is the reason for that," Vertonghen was quoted as saying by the Independent.
"At the moment he is up there as one of the best strikers in the world. I think he is the difference between the teams.
"(Daniel) Sturridge obviously is doing well and those two are very hard to stop."
The Tottenham centre half played alongside Suarez for Ajax for three and a half seasons before the Uruguayan completed his move to Anfield. Six months later, Vertonghen followed him to the Premier League but his old teammate has so far got the better of him, having been on the winning side twice in their three meetings on English soil.
The Belgian netted a brace on Tottenham's 3-2 defeat to Liverpool at Anfield last season but he hopes this time his side's performance can match the result.
"They (Liverpool) are one of the best teams in the league and they show it every week," Vertonghen continued. "It is going to be very hard, especially at Anfield, and I hope we can play as we did last season because we did very well, not the result but the performance."