Brendan Rodgers has warned Arsenal that even a world record bid will not guarantee them the signature and services of Uruguay striker Luis Suarez. The Liverpool manager stressed on the importance of the 26-year-old to the Anfield club's sporting project and said he rated Suarez as one of the best strikers in the world.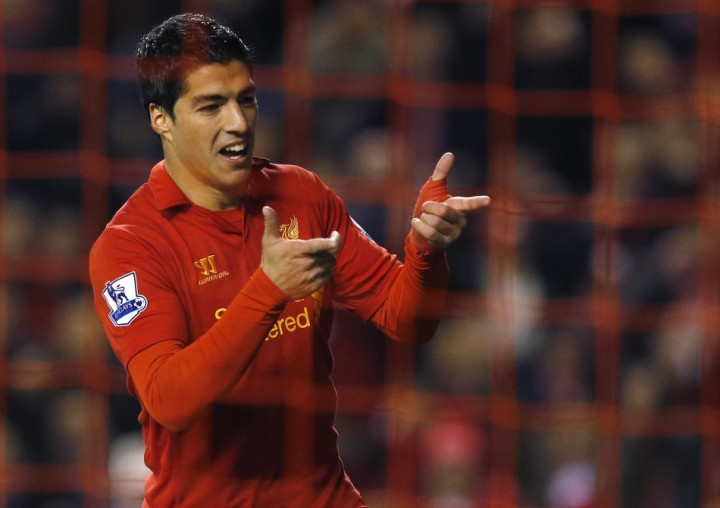 The Gunners have emerged as favourites to sign Suarez this summer, as Arsene Wenger looks to splash the cash in a bid to end an eight-year trophy drought for the north London side. Last week, the Guardian reported the north London side would increase their earlier £30m offer by £5m.
And, according to the Mail Online, Arsenal have returned with a £40m bid, which is expected to trigger a release clause in the player's contract.
"It was an offer for what they [Arsenal considered his value and worth. Obviously for a player of his quality, when you consider that Cavani has gone for £55million you know... Luis is up there in that bracket of top talent," the ex-Swansea City boss told the Liverpool Echo.
"It was an offer we didn't deem worthy of the talent and even if they came back with that kind of amount there's no guarantee he would be sold... we are trying to build something here," he concluded.
Arsenal chief executive Ivan Gazidis has already confirmed significant financial resources have been made available to his manager for that purpose and transfer reports have linked Wenger to club record bids for Real Madrid striker Gonzalo Higuain and Everton midfielder Marouane Fellaini, with a cheeky bid for Manchester United striker Wayne Rooney also a possibility, according to the Express.
Higuain's potential transfer, despite earlier reports indicating otherwise, has run into trouble as well, with the Spanish champions reportedly ramping up his valuation to €37m. And the entry of Serie A club Napoli and Europa League champions Chelsea into that race has complicated matters for Wenger.
Meanwhile, Rodgers has called on Suarez to stay at the Merseyside club for the new season, telling the South American he has a debt to pay to the fans and his team mates.
"It's not about me or the club, I think it's the supporters and his team-mates for what they gave him. Luis doesn't need to show me anything because that's what I do. For me it's about the great supporters we have. The backing they have given him is absolutely brilliant," he explained.
"They have stood by him through thick and thin, and through all the traumas he has gone through over the last couple of seasons. If there is anyone he owes it is them and his team-mates, who have fought beside him, certainly not me," Rodgers stressed.