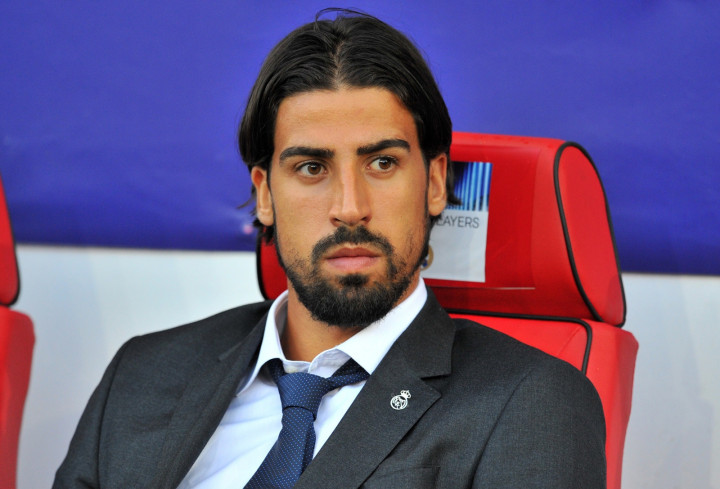 Arsenal and Manchester United's attempts to sign Real Madrid midfielder Sami Khedira during the January transfer window may have suffered a decisive blow after Luka Modric sustained an injury on international duty.
Khedira's future at the Santiago Bernabeu has been under increasing scrutiny since last summer, and with Arsenal and United reportedly looking to bolster the squad with a defensive midfielder, the German international has been consistently linked with a move to the Premier League.
The German's contract at Real Madrid is due to expire at the end of the season and, with his playing time under Carlo Ancelotti restricted due to the presence of Toni Kroos and Luca Modric, he was reportedly ready to leave the club either in January or at the end of the season.
However Modric's latest injury may change Khedira's role at Real Madrid – and ultimately reverse his decision to move away from the Champions League winners.
Real Madrid have confirmed Modric suffered a tear of the left proximal rectus femoris tendon during Croatia's Euro 2016 qualifier against Italy, and is expected to be out of action for around three months.
Modric has been a key player in Ancelotti's midfield at the start of the campaign, forging an impressive partnership with former Bayern Munich star Kroos.
The Croatian's long-term absence means a huge blow for Real Madrid, but at the same time an opportunity for Khedira to regain a place in the line-up alongside his national team partner Kroos.
Ancelotti recently admitted there are growing signs the German could leave Real Madrid during the January transfer window.
"There are indications that he might leave, but I think he wants to stay here," the manager said.
However Khedira himself responded to his manager by insisting he wants to remain at the club – and Modric's injury may just help him to realise this ambition.
"There have not been talks with any other teams. I have never even considered leaving. And that has not changed as of yet," Khedira said.