Luke Shaw: I Joined Manchester United to Win Trophies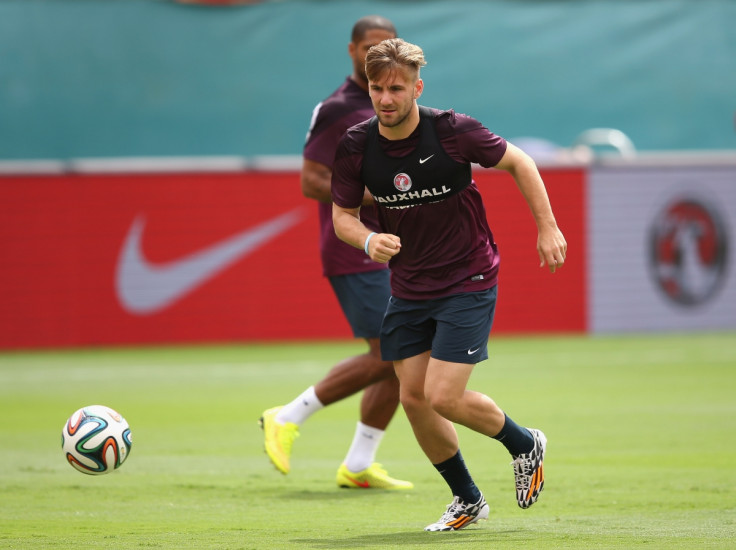 Manchester United's latest acquisition Luke Shaw has admitted that his decision to leave Southampton and join the Red Devils was backed by his new club's desire to win trophies.
The 18-year-old completed his switch to Old Trafford on Friday as he became United's second signing of the summer. Ander Herrera arrived from Athletic Bilbao earlier this week and was the club's first addition of the transfer window.
The Mirror claims Shaw's move to United saw the latter cough up £33m for the left-back's signature, which will see him earn £100,000-a-week at Old Trafford. The former Saints star has brushed aside the suggestion that money was the motivation behind his decision to join the Red Devils.
"United are the biggest club in the world and will always be up there with the best. The main reason I came here was because they want to win trophies. I want to be winning trophies and coming to Manchester United, that's the one thing they like to do," Shaw explained.
"I want to continue to progress my career and joining United is the ideal place for me to do that. I am looking forward to this new chapter in my life and also looking forward to learning from the world-class players and management at the club."
Shaw was included in Roy Hodgson's squad for the World Cup but England crashed out of the tournament after suffering defeats in their first two games. The Three Lions' squad included United players and the list includes Wayne Rooney, Danny Welbeck, Chris Smalling and Phil Jones.
The defender admitted that he did speak to his new club teammates in Brazil and believes his compatriots can help him settle quickly at United.
"I spoke to them," he said. "They were asking me about what was happening. There were a lot of on-going conversations. There were two masseurs there and I spoke to them as well, so it was good to get to know them before I came here," the left-back said.
"If I came here not knowing anyone, as a young lad it would be quite a hard environment. But to know four of the lads will be better for me," Shaw concluded.
© Copyright IBTimes 2023. All rights reserved.