Luke Shaw will travel with Manchester United's first-team squad on their pre-season tour to the United States, according to reports.
Shaw, 21, has been out of action with an ankle ligament injury since April and is not expected to return until the end of August.
ESPN reported that the left-back will travel with United's squad on their 17-day preseason tour of the US after impressing the club's medical staff with his dedication and commitment during his rehabilitation from injury.
Red Devils boss Jose Mourinho has reportedly been made aware of Shaw's professionalism while working on his injury at the club's Carrington base over the past month.
United begin their preparations for the new season with a friendly against LA Galaxy in Los Angeles on 16 July.
They then face Real Salt Lake, Manchester City, Real Madrid and Barcelona over the course of a hectic fortnight.
Shaw only started nine league games for United in an injury-hit 2016/17 season and was publicly criticised by Mourinho over his fitness and endeavour.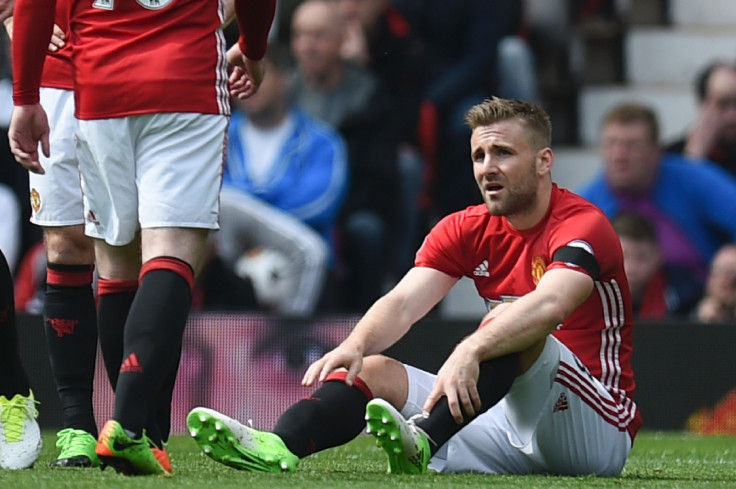 The England international was criticised for his performance in a 3-1 defeat against Watford in September, while his commitment was questioned by the Portuguese coach after he decided to pull out of a match against Swansea because of injury in November.
After a 1-1 draw against Everton at Old Trafford in April, Mourinho urged Shaw to "change his football brain" and said the club could not afford to wait forever for him to fulfil his potential.
"We need his fantastic physical and technical qualities but he cannot play with my brain," the former Real Madrid manager was reported as saying by the BBC.
"He must accelerate the process. Twenty-one is old enough to have a better understanding. He has a future here but Manchester United cannot wait."
Shaw responded by saying that he would "fight to the last second" to win the trust of Mourinho and save his career at Old Trafford.