Manchester United defender Luke Shaw has vowed to "fight to the last second" to save his career at Old Trafford and win the trust of manager Jose Mourinho.
Shaw, 21, made only his ninth league appearance of the season for United in the 1-1 draw against Everton at Old Trafford on 4 April, coming on as a substitute in place of Ashley Young in the 65th minute.
It was the England international's first appearance since Mourinho questioned his commitment to the Red Devils.
The Portuguese coach went a step further after the Everton match by accusing Shaw of using "his body with my brain", but the left-back insisted that he was working hard to meet his manager's high expectations.
"Like Jose said, he wants to see me fighting – and I will fight to the last second because I want to be here for the club. I want to play for the manager and I want to help this team get back to the top," Shaw was quoted as saying by the Guardian.
"I am working really hard at the moment, especially now more than ever. I am going through a phase where everything sort of is going against me, but I want this so badly, I want to prove everyone wrong.
"I have missed being on the pitch so much. I am loving it here at United, the fans are incredible and have been incredible the last couple of days for obviously what has been going on. But I am keeping my head up and I am going to fight to the last. I am not going to give up."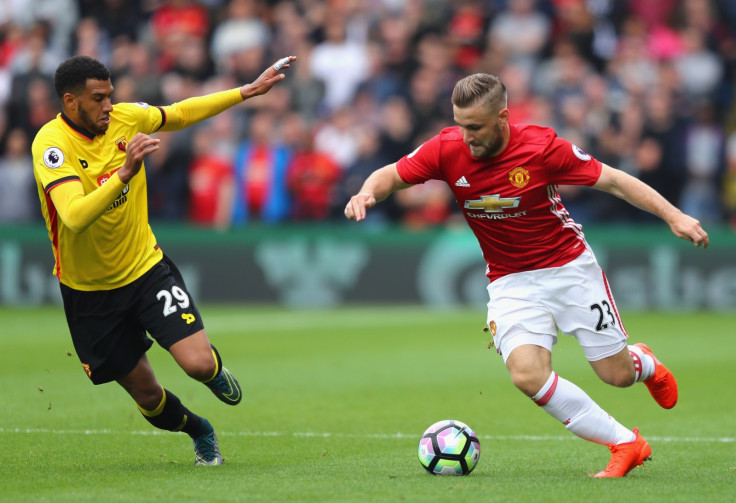 Mourinho urged Shaw to "change his football brain" after the Everton game and said the club cannot afford to wait forever for him to fulfil his potential.
"We need his fantastic physical and technical qualities but he cannot play with my brain," the former Real Madrid manager was reported as saying by the BBC.
"He must accelerate the process. Twenty-one is old enough to have a better understanding. He has a future here but Manchester United cannot wait."