The Lumia 520, Nokia's most affordable Windows Phone 8 smartphone, is now available for purchase at one of the largest independent mobile retailers, Carphone Warehouse.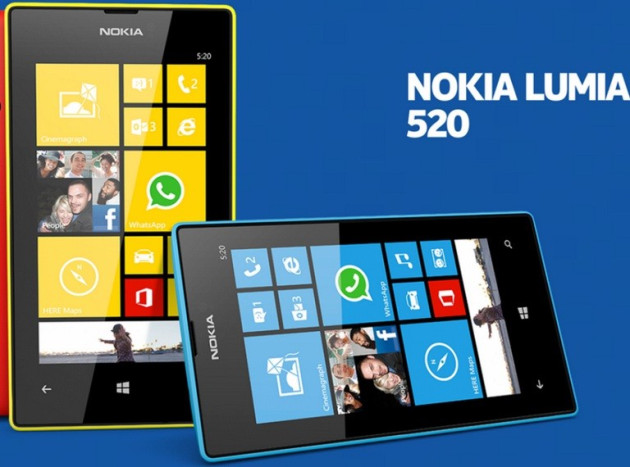 The Lumia 520 is up for pre-order on contracts with networks including T-Mobile, Virgin Media, Three, Vodafone, O2 and Orange.
Most of the networks are offering the Lumia 520 in a similar price range, at £79.95 plus £10 top-up with several data plans.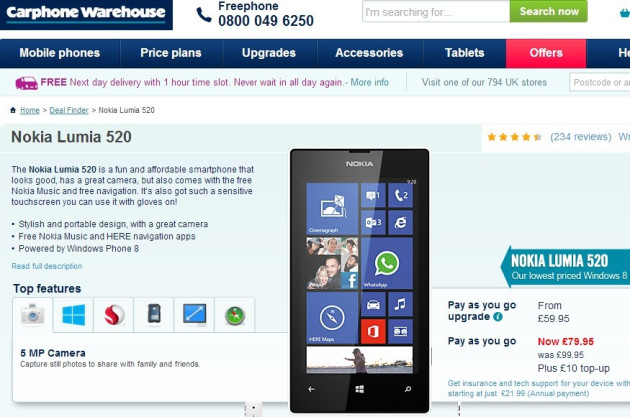 Orange customers can call 343 and choose any of five plans available. Also, users can enjoy the "2 for 1 Orange Wednesdays Magic numbers" by paying for a minute and can get talk time of an hour while "reserve tank" users can get extra credit.
Those who wish to buy the handset from O2 will get 75 minutes, 500 texts, 250MB of data and other network offers including O2 Rewards, O2 Priority Sports, O2 Priority Moments and O2 International.
Virgin Media is offering Nokia's new 4in handset with deals including five free calls a month, unlimited landline calls, 120 cross-network mobile calls and unlimited texts, 3GB internet and unlimited texts. Consumers can also call 789 to choose either Big Talk or Big Data and Texts.
T-Mobile customers can purchase an internet booster for £5 and get 500MB of internet for 30 days. Besides, users can select an international plan, a talk plan and a text plan from T-Mobile.
Vodafone is selling the Lumia 520 with unlimited texts, 150 minutes, 250 MB internet and Vodafone Freebee Rewards.
Three UK is charging slightly more than other networks, at £109.95 plus £15 top-up with several offers. Head over to the site for the complete tariffs at Carphone Warehouse.