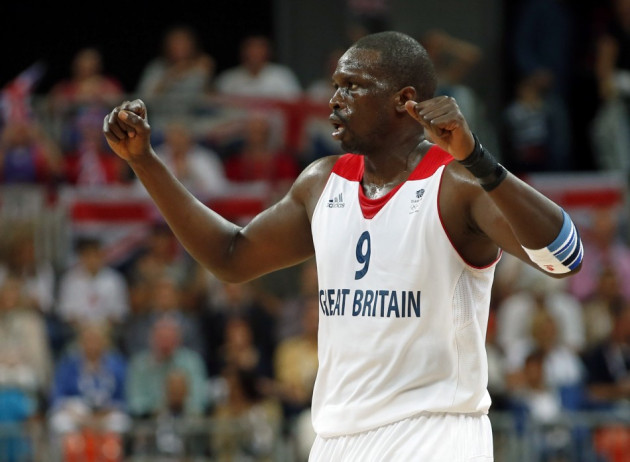 NBA star Luol Deng says David Cameron has "completely demolished" the future of British basketball after the sport's Olympic funding was cancelled.
In a personal letter to the Prime Minister, Deng, who plays as a small forward for the Chicago Bulls, wrote a personal letter to the Prime Minister after it was revealed that funding for TeamGB basketball's entire funding had been removed by UK Sport.
Deng, whose current contract with the Bulls is thought to be worth $50m, wrote: "Do not underestimate the fan base that this sport has in the UK.
"It's a sport that kids can relate to and a sport that should be easily accessible when all you need is some concrete, two hoops and a ball".
TeamGB basketball received £8.5m for London2012, and Deng told the Prime Minister that the legacy created by last year's Games is now at stake.
"We all heard about the "legacy" that London 2012 was going to bring to sport in the UK and I refuse to sit back and let that legacy be completely demolished for basketball. I along with thousands of other people involved with the game have put too much in and care too greatly to let this happen."

Deng insisted basketball helps instill positive characters into youngsters. He has often cited how basketball helped him stay out of trouble after he arrived in London from war-torn Sudan.
"The sport of basketball is a pathway, a pathway that teaches so many valuable lessons on and off the court. How are we supposed to motivate these kids to carry along their journey when there's nothing at the end?"
In the wake of the basketball funding announcement, a petition has been launched to force a rethink. An appeal hearing against the 100% cut is due next week in front of the UK Sport board.
Basketball was one of four sports to have all its funding cut, although overall funding for all Olympic sports increased by 11 percent to £347m.