Luxury Kathmandu hotel Hyatt Regency accused of turning away local victims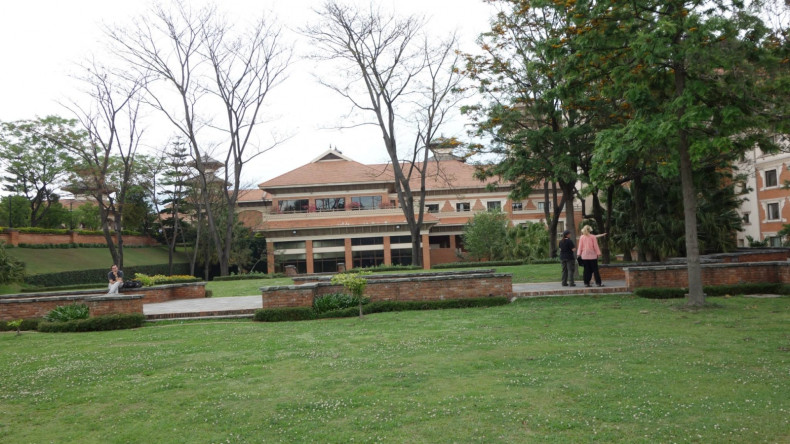 A luxury hotel in Nepal has been accused of turning away desperate local survivors of the earthquake that struck the country on 25 April, instead, giving tourists exclusive use of its gardens.
Saturday's 7.9-magnitude earthquake, which claimed at least 4,400 lives, has devastated the capital city, Kathmandu, and forced many displaced locals on to the streets.
In a post on Facebook, a Nepalese mountain guide has called for a boycott of the Hyatt Regency in Kathmandu, accusing the hotel of allowing only a "few rich people and some westerners in" and ignoring the plight of locals seeking refuge from the earthquake devastation, according to the Sydney Morning Herald.
Banned from entering
Ang Tshering Lama, the founder of expedition company Angs Himalayan Adventures, says he was turned away from entering the hotel's grounds, which are set among 37 acres, on Sunday when he tried to visit an American friend who was staying at the resort.
"They had lots of empty spaces and they didn't let poor Nepali people enter in to take refuge on their open green lawns. The only let few rich people and some westerners in," Lama said in his post, highlighting the "cramped" situations faced by locals, who have "no place to sit, forget about laying down for a sleep".
"Hyatt is making money in Nepal and they don't take care of Nepali people," he claimed. "They even restricted me entering."
Ang Tshering Lama's photo space being used for survivors' makeshift tents in Kathmandu
Ang Tshering Lama
The guide said he was eventually allowed into the grounds to meet his friend but that other locals were turned away by guards.
"I saw other people wanting to go in there but the guards weren't letting them enter. That broke my heart," he said.
'Absolutely disgusting'

In the post, Lama has been sharing pictures purportedly showing tourists relaxing in the gardens, alongside photos from locals camping in temporary tents.
The post sparked controversy on social media, with users slamming the hotel's apparent decision as "absolutely disgusting" and "appalling".
"You have room in your gardens and on your lawns for people to share. Your people need your help and compassion. Shame on you," Helen Thompson said.
No electricity or running water
The Hyatt Regency did not respond to a request for comment on Tuesday.
But in a statement on its website, the hotel said staff had worked tirelessly since the earthquake to support guests, colleagues and neighbours.
"Confirming everyone's whereabouts was the first priority, followed by ensuring their safety," the statement read. "The next step was doing what they could to help guests get home, so that staff could start to focus more on the relief effort. The hotel is also readying support for colleagues and their families."
The five-star hotel has not been certified yet to be structurally sound, and the property has no electricity or running water.