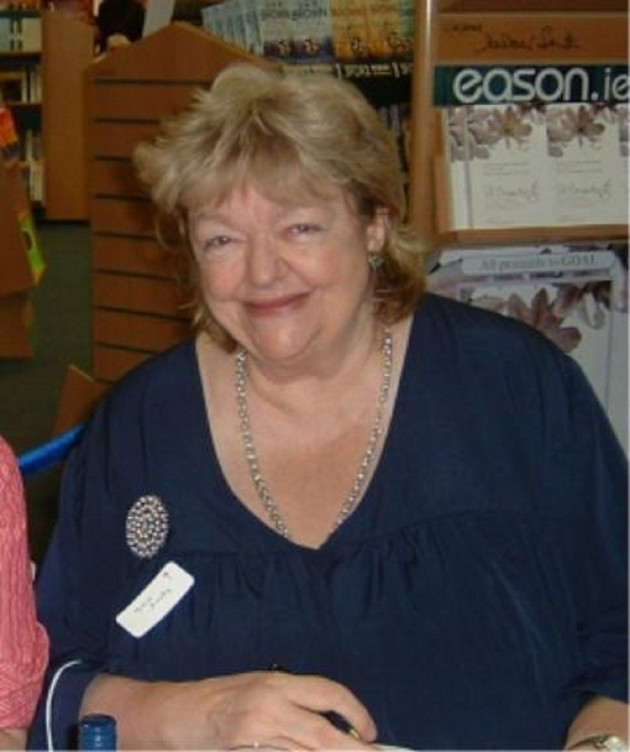 Best-selling Irish author and journalist Maeve Binchy has died at the age of 72 following a brief illness.
Binchy passed away in a hospital in Dublin with her husband, writer Gordon Snell, by her side.
Binchy's first novel, Light a Penny Candle, was published in 1982 and soon became a best seller. The years that followed saw her as one of the most adored, beloved authors of her generation.
She published 16 novels which were translated into more than 30 languages. Over 40 million copies of her books were sold worldwide. Her last novel, Minding Frankie, was published in 2010.
Some of her famous novels include The Lilac Bus, Echoes, Circle of Friends, How About You and Tara Road, all of which were later adapted for film or television. She also wrote The Copper Beech, Silver Wedding, Evening Class and Heart and Soul.
Born in Dalkey in 1940, Binchy was the eldest of four children. Educated at University College Dublin, Binchy was a teacher before becoming a journalist at the Irish Times. She later moved to London and rose to the position of editor at the paper's London bureau.
"I was the big bossy older sister, full of enthusiasm, mad fantasies, desperate urges to be famous and anxious to be a saint," she wrote on her website.
Binchy tried to capture the details of Irish life in her novels, focusing on themes such as the clash between tradition and modernity, and its repercussions in the family home.
In June, Binchy attended the Dalkey Book Festival in the suburb of Dublin, reading from her most recent short story before telling her admirers that it would be her last.
"My health isn't so good these days and I can't travel around to meet people the way I used to. But I'm always delighted to hear from readers, even if it takes me a while to reply," she wrote on her website recently.
In 2010, Binchy received a lifetime achievement award at the Irish Book Awards.