An earthquake struck near the coast of Turkey and Greece sparking fears of a small tsunami and killing at least two people.
The US Geological Survey said at around 1.30am local time on Friday morning (21 July) a magnitude 6.7 quake struck 10km south of the Turkish city of Bodrum and 16km northeast of Kos, Greece, areas popular with British tourists.
The mayor of Kos, Greece, says two people were killed in earthquake and buildings on the island have sustained structural damage, Associated Press reported.
The Baia Bodrum Hotel was reportedly evacuated and holidaymakers lined the streets outside as they waited to get permission to go back inside, the Mirror reported.
It had initially been thought the quake had reached a magnitude of 6.9, but this was downgraded by the USGS which said it was shallow and 6.2 miles below the seabed, AP said.
The European quake agency EMSC reported the prospect of a small tsunami.
"A small tsunami is confirmed. AVOID BEACHES IN THE AREA, but you are safe on higher grounds," EMSC said on Twitter.
However this was downplayed by Turkish officials who said large waves, rather than a tsunami, were expected.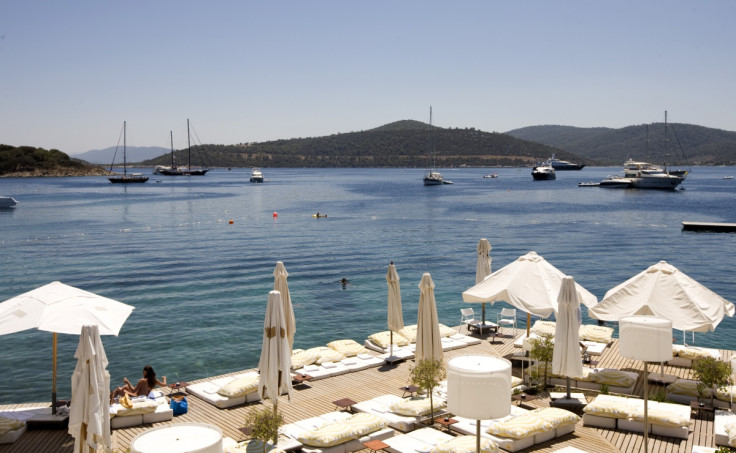 People took to social media to describe what they felt, especially given concerns that the epicentre was close to a populated area.
The footballer Kevin McNaughton described how his room was "shaking all over the place".
Kristian Stevens wrote on Twitter: "I was laid in bed and it felt like I was lying on a big jelly - very surreal experience."
One witness said: "It was very strong and long. Whole house shook and woke people up. I really hope that nobody got hurt."
The region is prone to quakes, but the impact may have been dampened by the sea.
The governor of Mugla said initial reports showed there was no major damage although there were reports of injuries.