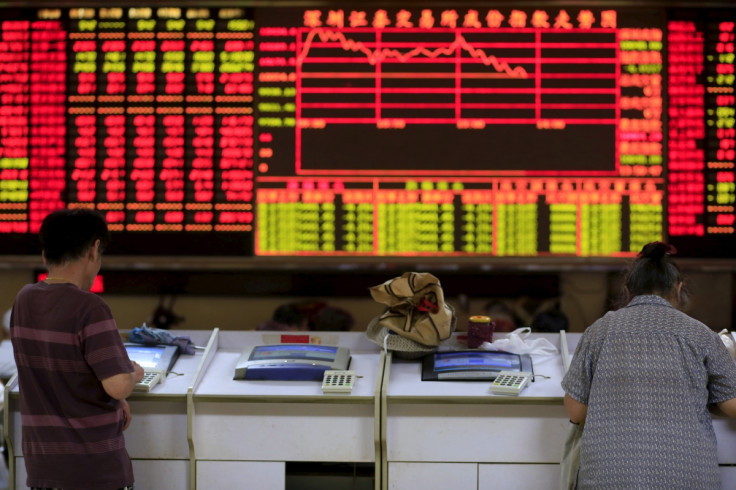 Most of the Asian markets, barring China, declined following geopolitical tensions between Turkey and Russia. Anxiety arose after Turkey shot down a Russian aircraft near the Syrian border for violating its airspace.
This is one of the most serious publicly acknowledged conflicts between Russia and a NATO member country and adds to investors nervousness following the Paris attacks earlier this month.
Masaru Hamasaki, head of market & investment information department at Amundi Japan said: "The individual impact on the market from events like the Paris attacks and heightened security in Brussels may be small but there is also uncertainty that's worrying investors. The stock market does not like uncertainty."
Australia's S&P/ASX 200 closed at 5,193.70, down 0.63%, South Korea's KOSPI too was trading lower by 0.34% at 2,009.42 and Hong Kong's Hang Seng was down 0.4% at 22,498 on Wednesday [25 November]. India's BSE was closed due to holiday.
China's Shanghai Composite Index closed higher at 3,647.93, up 0.88%. China's securities regulator lifted a rule it had imposed in July that required brokerages to buy more shares than they sold each day for propriety trading.
Credit Suisse said: "This could improve sentiment towards the Chinese market and brokers as the emergency measures during market rescue are gradually phased out."
Japan's Nikkei closed lower at 19,847.58, down 0.39%. It was recently reported that the Japanese economy deteriorated more severely than expected in the third quarter, leading to a second consecutive three-month decline, fulfilling the technical definition of a recession.
Evan Lucas, market strategist at IG in Melbourne, said Turkey was Russia's second-biggest energy customer and hence it "would not want to take this too much further at a time when its economy is seeing some green shoots after the past two years of sanctions".
The incident briefly sparked fears of oil supply shortage and led to an increase in crude prices. WTI crude oil was trading at $42.95 a barrel, up 0.19%, while Brent was 0.07% higher at $46.15 a barrel.