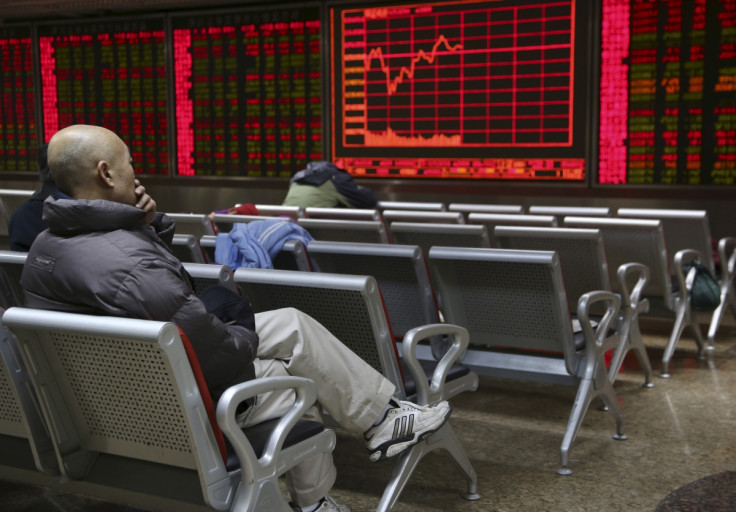 Asian markets saw a mixed trend after a weak Wall Street close overnight. The big pharma deal between Pfizer and Allergan seemed to have failed to enthuse investors on Wall Street.
Gavin Parry, managing director of Parry International Trading, said there was continued focus on the US Federal Reserve "with a lot of sell-side banter about quantifying what level of rate increase brokers are expecting". "We're post Japan Inc earnings now and the focus is back on China where local brokers are talking about market reforms, many of which have direct market impacts, which is important because China is a policy-driven market."
While China's Shanghai Composite Index was 0.16% higher at 3,616.11, Hong Kong's Hang Seng was down 0.39% at 22,579.55. India's BSE was trading flat at 25,837.64, up 0.07%. Australia's S&P/ASX 200 ended its winning streak, closing 0.95% lower at 5,226.40, primarily due to declining commodity prices.
Japan's Nikkei 225 was climbing back to positive territory as it traded at 19,924.89, up 0.23%, inching close to the key 20,000 benchmark. South Korea's KOSPI was also in the green trading higher by 0.63% at 2,016.29.
Electronics goods manufacturer Sharp was up 20%, after news broke out that the Innovation Network Corporation, a Japanese state-backed fund, might invest in it provided banks agreed to write off an unspecified portion of Sharp's debts. However, due to the weak close of Wall Street, many blue chips such as Canon, Mitsubishi Electric and Toshiba were trading in negative territory. It was recently reported that the Japanese economy deteriorated more severely than expected in the third quarter, leading to a second consecutive three-month decline, fulfilling the technical definition of a recession.
In commodities, WTI crude oil was trading at $42.07 a barrel, up 0.77% while Brent was 0.51% higher at $45.06 a barrel.