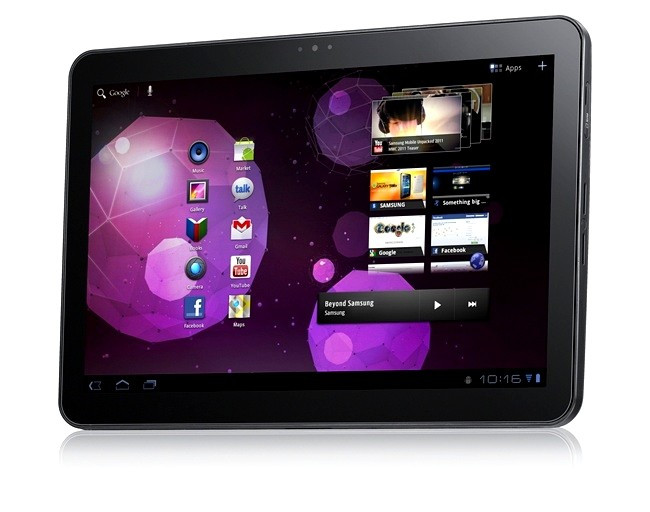 In our earlier IBTimes UK report, we brought you the procedure for making Google Voice calls on your Nexus 7 tablet. Although, the tablet would never be a smartphone replacement for making calls, it still serves as a value feature with voice call functionality added to your tablet. Now, the same feat has been achieved on the Samsung Galaxy Tab 10.1.
While several methods are feasible for activating voice call functionality, each one uses a different ROM. The latest method released by XDA senior member almaqdad is based on CyanogenMod derivatives - CM9 and CM10 - that are compatible with the newest stock ICS ROM. However, the only hitch is that sometimes you need to drop down to 2G to make calls to work properly.
System Requirements
Samsung Galaxy Tab 10.1 3G [GT-P7500]
Unlocked Recovery Mode for flashing .zip
Any ROM based on Stock Ice Cream Sandwich (ICS) 4.0.4 or Jelly Bean CyanogenMod10 or ICS CyanogenMod9 or AOKP
Downloads
Tested Firmware (Download links)
What New Features You Will Get
Supports any ROM based on Stock ICS 4.0.4 Deodex or Odex
Added AOKP ROMs support
Enable Internet Calls/SIP Account Features under Call Setting
Minor Bug Fixes
How to Enable Google Voice Calls on Samsung Galaxy Tab 10.1
Using Stock ICS 4.0.4 Deodex or Odex
Step 1- Reboot to Recovery Mode.
Step 2- Create a Full Backup. [Recommend]
Step 3- Install File CWM_I9103XXLQ3_Modem.zip
Step 4- Install File Voice Call Enable [Stock] ICS 4.0.4 ROM Build 1.zip
Step 5- Wipe Cache & Dalvik Cache.
Step 6- Reboot the tab and enjoy voice call.
NOTE:
Repeat the same procedure from step 1 to step 6 for all other custom ROMs including Android 4.1.1 based CyanogenMod 10 (CM10), Android 4.0.4 based CM9 and Android 4.0.4 based AOKP Milestone 6 ROM.
If signal is lost frequently during voice calls, enable 2G only until the signal gets stable and then revert back to 3G and Reboot your tablet.
[Source: XDA Developers]