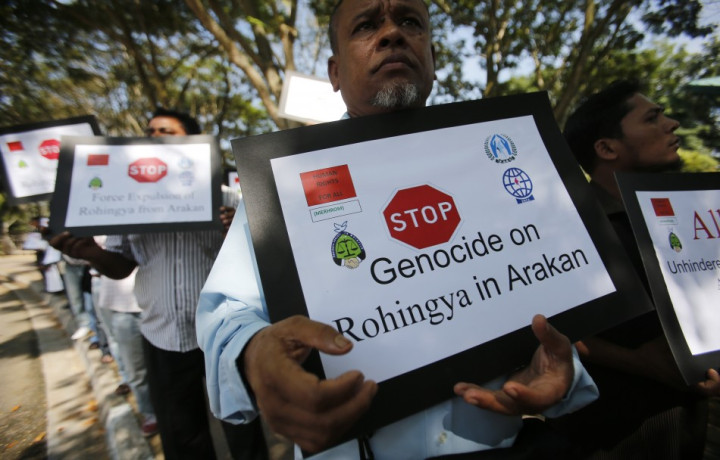 A group of 450 Rohingya Muslims seeking asylum from violence in Burma's Rakhine state have landed on Malaysia's Langkawi island after a two-week boat journey and have been taken into custody by authorities.
Local media reported that the captain of the boat forced hundreds of Rohingyas to swim the final 500 metres to shore, leaving one man dead.
The group, which included women and children, sailed from Burma 12 days ago and was charged $300 per person for the voyage in a 30-metre boat. The refugees are aged between seven and 50 years old.
The Muslim minority has never been granted citizenship in Burma and a 1982 law excluded them from the list of officially recognised minorities. The UN says there are about 35,000 Rohingya in Malaysia.
Surge in violence
The UN General Assembly adopted a resolution on Monday expressing serious concern at the surge of sectarian violence between Rakhine state's 800,000 Muslim Rohingya and their Arakanese Buddhist neighbours. The resolution urges the government to protect the Rohingya's rights, including their right to a nationality.
The violence erupted in June after allegations that a gang of Rohingya men had raped an Arakanese woman. The alleged rapists were lynched in response, sparking days of rioting that erupted sporadically over the following months.
After six months of conflict, more than 100,000 people have now been driven from their homes. Rejected by both Bangladesh and Burma, the Rohingya continue to be victimised in the camps where they are sheltered.
The Burmese government refuses to accept the Rohingya as bona-fide Burmese, claiming they are relatively recent migrants from the Indian sub-continent. Neighbouring Bangladesh is already home to several hundred thousand refugees from Burma and says it cannot take any more.