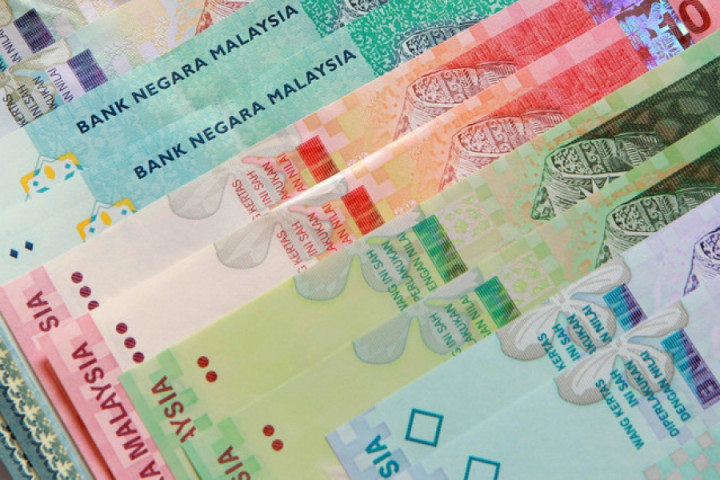 Malaysia's ringgit has soared to a near ten-month high as the second quarter GDP numbers surprised on the higher side, strengthening the case for further rate hike.
The USD/MYR fell to as low as 3.1560, its lowest since late October 2013, and from the previous close of 3.1797. The ringgit has strengthened 0.75% and more than 1.6% on the week.
Malaysia's economy grew 6.4% in the second quarter, faster than the consensus of 5.8% and the previous quarter print of 6.2%. The Q2 print is its highest in six quarters.
On a quarterly basis, Malaysia expanded 1.8%, up from 0.8% in the first quarter and stronger than the consensus forecast of 0.54%.
The governor of Bank Negara Malaysia said full-year growth will likely exceed earlier projections at 4.5 to 5.5% in 2014. The bank also said it will issue a revised forecast after the government's budget presentation in October.
The Malaysian central bank in its last policy meeting on 10 July hiked the main overnight rate by 25 basis points to 3.25%, but the ringgit since weakened more than 1.4%, before reversing the trend after 40 days.
The country also reported a net portfolio investment inflow of 6.9 bn ringgit ($2.2bn) in the April-June period, turning from a 13.4m ringgit outflows in the previous three months.
The rate hike by Malaysia in July has helped increase bond inflow as the ultra-loose policy continued by the world's major central banks prompted investors to seek better returns from emerging Asia.
The July inflation data on 20 August, June unemployment rate the next day, July trade data on 5 September and July industrial output on 11 September are the important data releases from Malaysia ahead of the 18 September central bank rate decision.
The central bank in the July policy said that the Malaysian economy will remain firmly on a steady growth path.
"Looking ahead, inflation is expected to remain above its long-run average due to the higher domestic cost factors," the statement said.
Technical Analysis
The USD/MYR has its next support zone at 3.1465-1335 and then at 3.1160, the 61.8% Fibonacci retracement of the May 2013 to January 2014 rally.
Further south, the levels to watch are 3.0810 and 3.0040 ahead of a retest of the last year low of 2.9613.
On the higher side, watch for 3.2000, the 38.2% Fibonacci level and 3.2194 and 3.2620 ahead of 3.2980 and 3.3515, the January high.