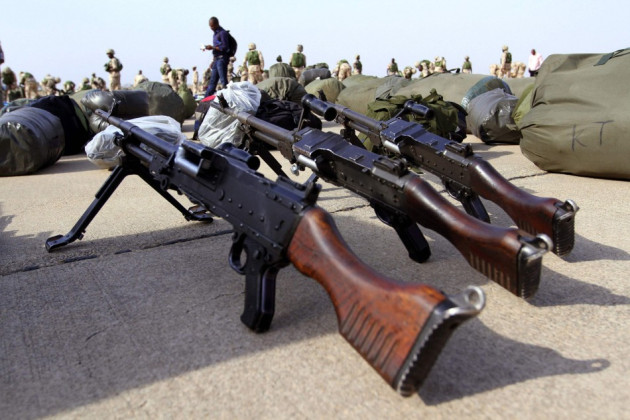 French President Francois Hollande is determined to wipe out al-Qaida-linked Islamist rebels from the troubled West African nation Mali, despite the recent hostage crisis in neighbouring Algeria.
"What's happening in Algeria provides further evidence that my decision to intervene in Mali was justified," said Hollande in an address to business leaders in Paris. He also declared that the former colonial power will stay put in Mali until political stability returns to the landlocked nation.
France has increased the number of ground troops in Mali as the first batch of UN-approved African soldiers has joined the offensive.
Western and regional powers fear Northern Mali, which was captured by Islamist extremists in April 2012, could become a safe haven for al-Qaida and other terrorist outfits in the region.
In addition to the ongoing week-long aerial bombardment by French forces, the number of ground troops has increased to 1,400 and is likely to swell further to 2,500.
"There were deaths on the side of the jihadists. They buried their dead yesterday," Diabaly Mayor Salif Ouedrago told state radio.
Heavy fighting between French forces and insurgents has been reported in Diabaly town since 16 January. French forces along with the Malian army have also been fighting against the rebels in the key Konna town which became the pivotal point of the recent crisis.
"The actions of French forces, be it air forces or ground forces, are ongoing. They took place yesterday, they took place last night, they took place today, they will take place tomorrow," said French Defence Minister Jean-Yves Le Drian.
Meanwhile, nearly 100 Togolese forces have already been deployed in the capital Bamako, and will soon be joined by Nigerian and other African forces.
"Two hundred Chadian special forces left N'Djamena last night," a Chadian military official told AFP on condition of anonymity.
Analysts predict a prolonged, bloody battle between well-equipped Islamic militants and West African troops in Northern Mali in the coming days.