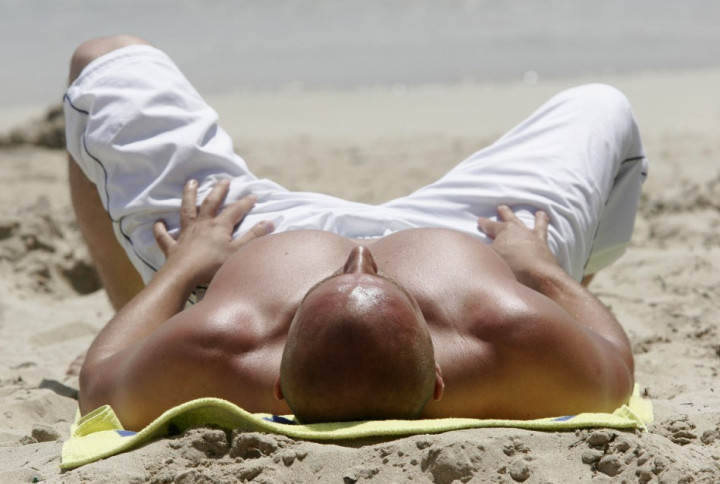 A man appears to have been 'cured' from skin cancer after taking part in a revolutionary new drug trial.
Warwick Steele, 64, was given only months to live when he was diagnosed with melanoma - the deadliest form of skin cancer.
But within three months of Steele taking drug pembrolizumab, a radical new treatment which prevents cancers shielding themselves from the immune system, almost all of his tumours have disappeared, and are showing no indication of reoccurring.
The "astonishing" results of the immunotherapy could now pave the way for treating other forms of cancer, including the deadlier ones, such as lung cancer, scientists say.
Steele, a TV engineer from Ruslip, west London, was one of the 411 patients taking part in the trial in which 70% are still alive one year after starting treatment.
"We cannot say for certain that he's been cured, but he is doing very well," said Steele's consultant, Dr David Chao, from the Royal Free Hampstead NHS Trust in London.
"He was aware that without an effective treatment his survival prospects were not good - maybe months.
"Pembrolizumab looks like it has potential to be a paradigm shift for cancer therapy and is firmly helping to establish immunotherapy as one of the most exciting and promising treatment modalities in recent years.
"This is one of several new drugs of this type being produced. What these early trials are showing is that they are fulfilling their promise ridiculously fast.
'Jaw-Dropping Results'
"Some of these results are really astonishing; almost jaw-dropping. And these drugs may be applicable to many different cancer types, including ones that are hard to treat such as lung cancer."
Malignant melanoma is one of the most aggressive forms of the disease, with around 13,300 people in the UK diagnosed with the disease each year. Seventy-five percent of people die within just one year of diagnosis.
Gillian Nuttall, founder of the charity Melanoma UK, said: "Advanced melanoma is a terrible disease with a poor prognosis.
"Pembrolizumab represents the latest advance in a whole raft of new treatments in advanced melanoma which have come through over the past few years.
"These results are really exciting and could represent a turning point for patients affected by advanced melanoma giving them a greater chance of survival."
The findings of the Pembrolizumab drug trial were presented at the annual meeting of the American Society of Clinical Oncology in Chicago.
The drug's manufacturer Merck Sharp & Dohme is expected to market the drug within months. The cost is not yet known.