Man dubbed as 'Easter bunny' steals 200,000 chocolate eggs, lands in prison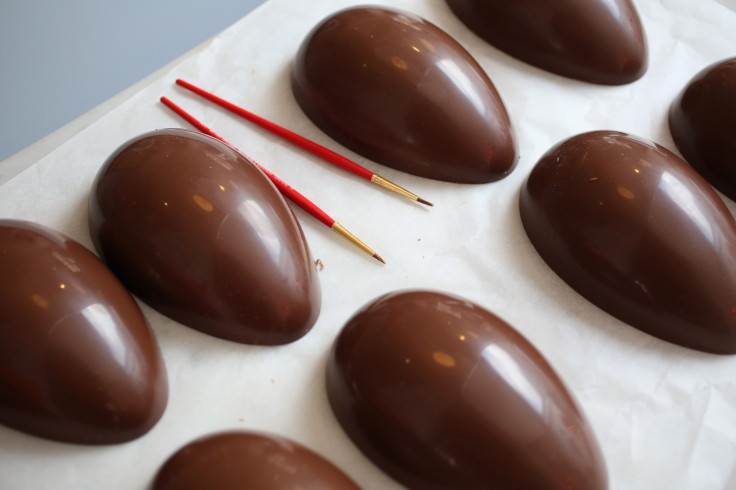 KEY POINTS
The West Mercia Police referred to Pool as the 'Easter bunny'
The stolen goods were estimated to be worth around £40,000
Pool had used a stolen vehicle to tow away the trailer full of chocolates
In what British police call an "eggs-travagant theft," a man was convicted in court after admitting to stealing nearly 200,000 chocolate eggs estimated to be worth around £40,000 ($48,000).
Joby Pool, a 32-year-old man from West Yorkshire, who has been dubbed the "Easter bunny" by police had used a metal grinder to break into an industrial unit in Stafford Park in Telford, western England, on Feb. 11.
Pool used a stolen tractor unit to tow away the trailer full of goods which included tens of thousands of Cadbury crème eggs along with a number of other varieties of chocolates. The tractor had been that had been stolen in the Yorkshire area in October.
According to West Mercia Police, the chocolate was recovered when he was stopped by highway police on Saturday. Pool had walked towards the police with his hands up and surrendered, after which he was arrested and taken into custody.
The West Mercia Police posted a series of tweets regarding the incident.
"West Mercia Police has helped save Easter for Crème Egg fans after almost 200,000 of the chocolate treats were stolen from a unit in Stafford Park in Telford.
The eggs-travagent theft took place on Saturday 11 February with the chocolate collection box thought to be worth around £40,000. Along with the crème eggs a number of other chocolate varieties were also stolen.
Shortly after the theft a vehicle, presumably purporting to be the Easter bunny, was stopped northbound on the M42 and a 32-year-old man was arrested on suspicion of theft," the tweets read.
A court hearing regarding the case was held on Tuesday at Kidderminster magistrates court.
"I don't know if you have seen the news recently – there was a load that was stolen and on the trailer was Cadbury's products, a large number of Creme Eggs," said prosecutor Owen Beale.
He also added that Pool had used a stolen vehicle to tow away the trailer full of chocolate and "gave up at junction 11 and walked towards the police with his hands up. He was arrested and the load was recovered".
"This clearly wasn't spur-of-the-moment offending, if I can put it like that, because he had taken with him a tractor unit and he had to know that the load was there in the first place," he added.
It was also revealed that Pool was previously convicted of theft, handling stolen goods, and driving while disqualified in 2019.
According to Defence solicitor John McMillan, Pool was aware that a harsh penalty was probably in store for him.
"He stopped the vehicle when he realised he was being followed. Everything stolen had been recovered and that will no doubt assist the owners of the various items that have been taken," he told the court while adding that there had been no interference with the food products that were stolen.
Pool was charged with criminal damage and two counts of theft and is expected to be jailed for about two years after pleading guilty. He has been remanded in custody to appear at Shrewsbury Magistrates' Court on March 14 for sentencing.
© Copyright IBTimes 2023. All rights reserved.