Man Stores Bitcoin on Chip Embedded Under His Skin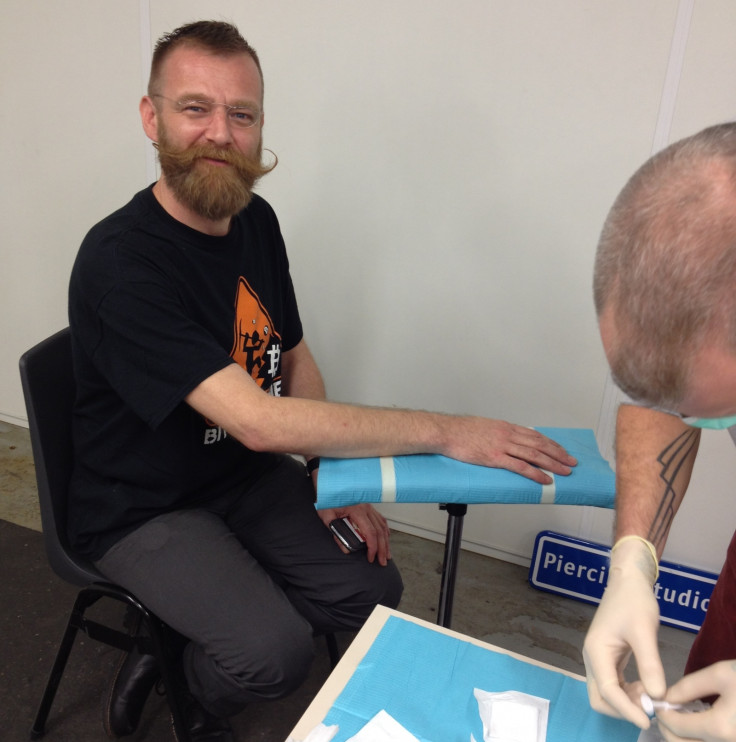 A Dutch entrepreneur has gone to extreme measures to keep his currency safe - embedding a digital wallet under his skin to store bitcoin and other cryptocurrencies.
Martijn Wismeijer, founder of bitcoin ATM firm Mr Bitcoin, underwent a procedure to inject an NFC (near-field communication) chip into each hand between the muscle tissue and the skin tissue.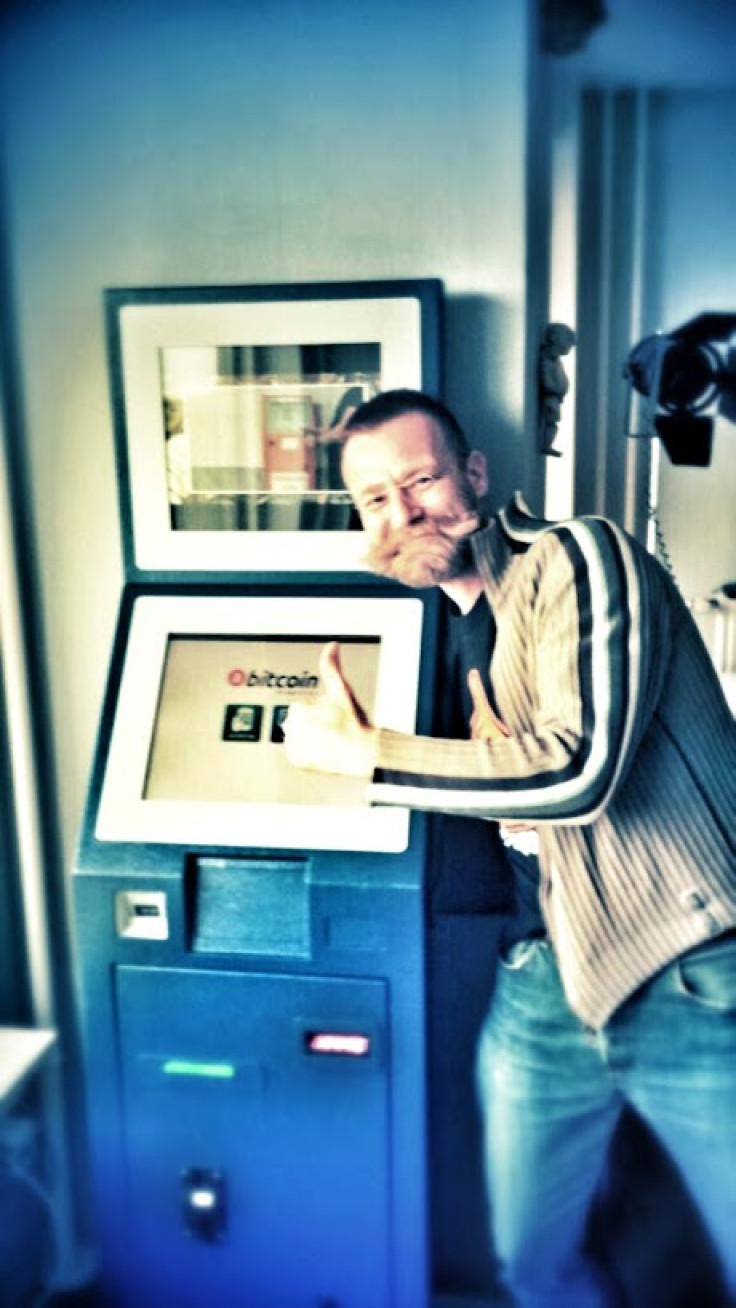 Martijn Wismeijer beside a Mr Bitcoin ATM
Mr Bitcoin
"I did it because I wanted to experiment with storing bitcoins using subdermal implants because that's what I thought would like be the Holy Grail of contactless payments," Wismeijer told IBTimes UK.
The chip is 2mm x 12mm and is made of glass and can store 888 bites of user programmable memory - the equivalent of around 800 characters, or around 26 bitcoin condensed private keys.
Although primarily used as a bitcoin wallet, Wismeijer has found that the chips can also be used for a variety of other applications.
"I found you can use them for lot's of different things, like even as an alarm snooze button. To switch off my alarm I need to scan either one or two of the implants, so this way it takes a little bit of fiddling so you never oversleep again," Wismeijer said.
"I thought that if the storage is limited then there's no point in just getting one if I could have two, because with one I could store private information like cryptocurrency or two-factor authentication for passwords, while the other one I could use for public things like my emergency contacts or my business card"
Wismeijer described the pain of having the chip inserted as something akin to a body piercing. While he plans to sell the chips through Mr Bitcoin, Wismeijer recommends that customers to not attempt to install it themselves.
"They should go to a professional body manipulation artist otherwise it's going to be really messy and painful," he said. "It's not a DIY product really."
© Copyright IBTimes 2023. All rights reserved.