A café in Prague has become the world's first high-street retailer to reject traditional fiat currency and accept only bitcoin as a method of payment from its customers.
Parallel Polis hopes to promote the principles of personal privacy, liberty and free markets through its radical initiative that offers patrons the opportunity to "step out of the system".
The café forms part of a larger space set up by the guerilla art group Ztohoven in a former factory not far from the historic city centre of the Czech capital.
The so-called "crypto-anarchy institute" also operates as a hub for hackers, or 'hacktivists', who wish to focus on social and political issues.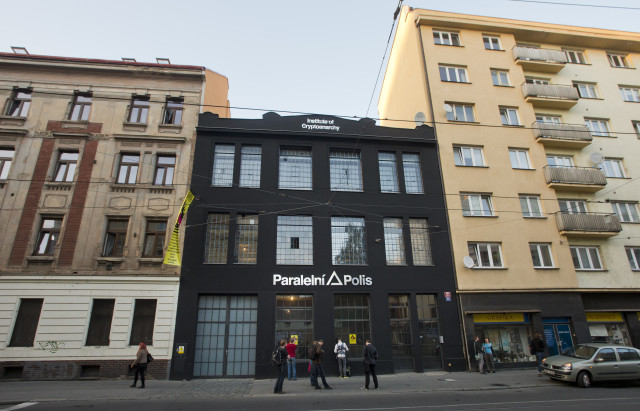 Customers unfamiliar with cryptocurrencies who wish to frequent the café will be shown how to operate a bitcoin ATM or paper wallet printer that have been installed in the space.
"We will provide service," Petr Žílka, a spokesperson for the Ztohoven group, told Radio Praha last month. "We will show ways how to start. For example yesterday we received a paper wallet printer, which allows you to make bitcoin transaction without any smart technology.
"Even if you don't have a smart phone, a computer or an iPad, you just need this piece of paper. So when you come, it doesn't matter that you don't have any bitcoins and no experience, we will show you everything."
Advocates for the cryptocurrency have supported the café's decision to reject traditional forms of payment, however some have questioned whether it is too soon to accept only bitcoin.
One commenter on a Reddit bitcoin forum said: "What an incredibly stupid and shortsighted business move. Here's a better idea: Open a store called 'Bitcoin Cafe'.
"Accept bitcoin, but also accept all other forms of payment, so that you don't alienate the 99% of your potential customer base who don't use or have never even heard of bitcoin."