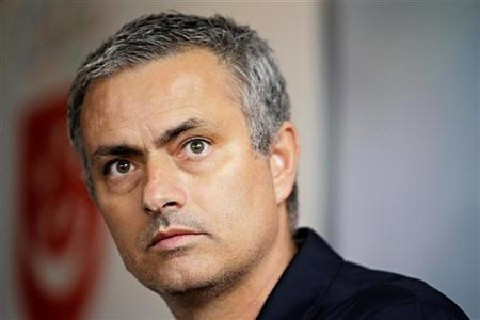 Real Madrid boss Jose Mourinho believes Manchester City cannot match the history of the Spanish champions. However, the Portuguese did admit the English champions have built a strong team in the last couple of years and have strong financial support.
"Real Madrid is Real Madrid, it's the real thing. A club no football result, no cup competition, no coach, no player can ever change. Quite simply Real Madrid is a club like no other. It's incomparable with any other club in the world. There is no team anywhere that can be compared with Real Madrid. None," The Sun quoted Mourinho as saying.
The former Barcelona assistant coach has found considerable success at other clubs, winning top European and domestic trophies in England (with Chelsea), Italy (with Inter Milan) and Portugal (with Porto). All that experience, he admits, means little because "the pressure and the expectation is the greatest" at Madrid. However, he insists this pressure is "enjoyable" rather than "suffocating".
The self-titled "Special One" is not making an idle boast. The capital club were named the greatest club of the 20th century by FIFA. They have won the Champions League a record nine times, have 32 Spanish league titles and 18 Copa del Rey wins. City, meanwhile, have three league wins, five FA Cups, two League Cups and one UEFA Cup Winners' Cup.
On a personal level, Mourinho has won more than Mancini. The Portuguese has won the Champions League twice (with Porto and Inter Milan) and has seven league titles (two each with Chelsea, Inter Milan and Porto and one with Madrid). He led Inter to a treble of titles in the 2009/10 season after taking over from Mancini.
However, the Portuguese was forced to admit his Champions League rivals, a lack of history aside, were a dangerous team and were among the favourites to lift the trophy this year.
"This is a team being created to lift the Champions League, that's their aim. And what I do know is they have very good players - and are a powerful side," he concluded.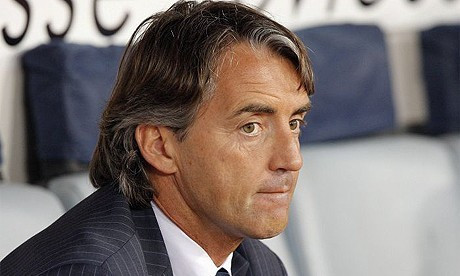 Meanwhile, Mancini hit back at Madrid and Mourinho, saying his side were going to be strong in the future.
"Jose is right - we don't have the history of Real Madrid. But Manchester City have won trophies in the past and the important thing is that I think we will win trophies now. Wait for the next 10 or 20 years. OK, we can't win like Real Madrid because they have been winning for 50 years, but we are winning things now and we want to continue that if it is possible. In the next ten years I think Manchester City will become a top team like Real Madrid," the Mirror quoted Mancini as saying.