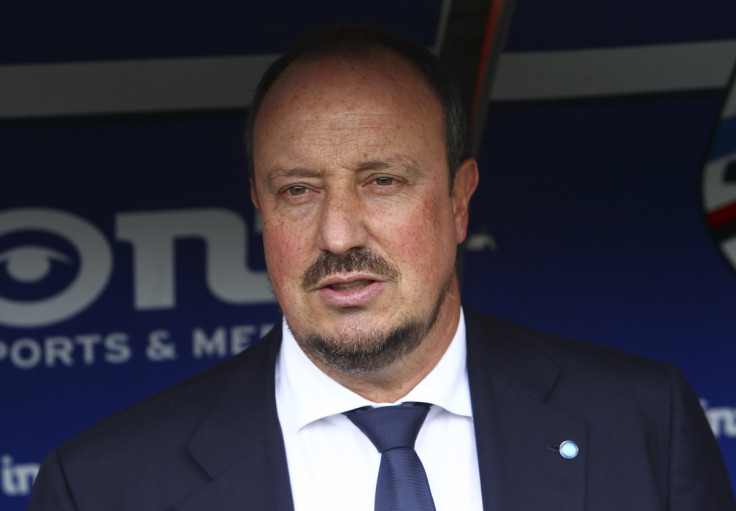 Real Madrid manager Rafa Benitez has warned Manchester United that he believes Sergio Ramos will stay at the Santiago Bernabeu, while suggesting that with Keylor Navas and new signing Kiko Casilla he does not need David De Gea.
De Gea has been linked with a move to the Santiago Bernabeu for a long time, but negotiations over his exit from Old Trafford stalled after United apparently insisted on centre-back Ramos being part of any deal.
Spanish newspaper El Pais recently suggested that Benitez was finally considering a swap between the two, after Louis van Gaal launched a fresh €60m (£42m, $65.6m) bid to secure the signature of the 29-year-old defender.
But Benitez has now implied that neither deal will happen, as he wants Ramos to stay – and the signing of Casilla from Espanyol means he no longer needs De Gea.
Asked about the future of Ramos at the club following a pre-season victory over Manchester City, he said, as quoted by AS: "A while ago, when I first arrived, I spoke to Sergio and I knew his situation. He also knew my opinion. Sergio has known since the first day that I want him to stay and I'm sure he will."
Meanwhile, when questioned about the interest in De Gea, he responded: "I don't know.
"He's not here, he's not a Madrid player and so I don't know. I don't speak to Van Gaal everyday. I have a goalkeeper for every game and I am happy."
Nevertheless, Benitez's quotes may be just a way to press United into selling De Gea, as the former Liverpool gaffer is well aware that should United refuse to part with De Gea for money now, he could easily move to Real Madrid for free in 12 months when his contract expires.
More about Real Madrid