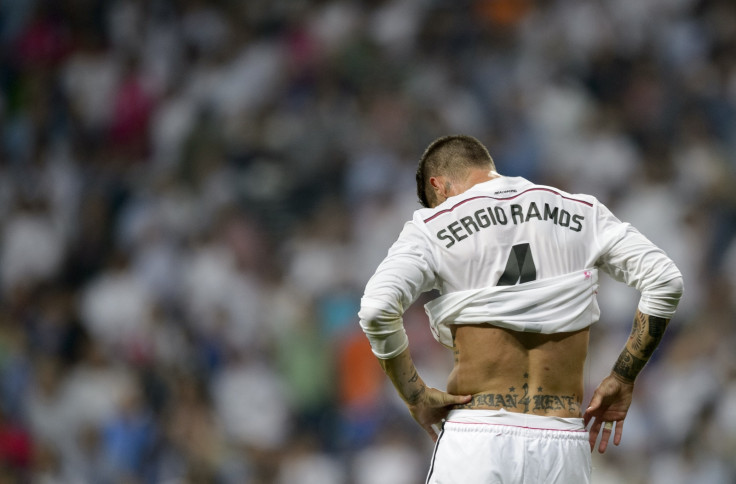 Manchester United have asked Sergio Ramos to make a public statement – equivalent to a transfer request – to express his decision to leave Real Madrid in order to facilitate his summer move to Old Trafford, according to Spanish newspaper Marca.
The Spanish international has been heavily linked with a move to the Premier League giants since earlier last month (22 June), AS broke the story that the defender wanted to quit the team even though he still has two years remaining on his contract.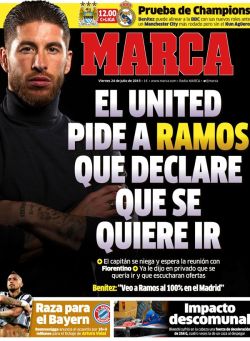 Louis van Gaal recently appeared to open the possibility to his signing while describing the transfers as a process, saying: "Maybe Mr Ramos is in the process, you never know."
Real Madrid manager Rafa Benitez responded later to his Old Trafford counterpart earlier this week while assuring Ramos will stay at the Santiago Bernabéu.
"For me, 100% [Ramos stays]," he said ahead of the preseason game against Manchester City in Australia, according to Sky Sports. "I insist that it is clear for me and the club, Sergio will be here. Football is a curious world, but Ramos will be staying. I have a lot of respect for Louis van Gaal, but Sergio will be staying with us. He is our player, our captain. I would like to see him at the beginning of the season, because he's a key player for us."
And while Spanish newspaper El Pais recently claimed that United have launched a fresh €60m (£42m, $65.6m) bid for the 29 year old, Marca has now suggested that the Premier League giants have asked Ramos to make the next step by publicly state that he wants to move.
Ramos has refused to make any comments on his future during Real Madrid pre-season games, but Marca has assured that his desire to leave the club remains.
The Spanish publication also points out that United believe that a public statement from Ramos – equivalent of a transfer request – would ease the negotiations as Real's president, Florentino Pérez, would not have other choice but to accept his exit.