Wayne Rooney has pledged £100,000 through his charitable foundation to the victims and families of those affected by this week's terrorist attack in Manchester, while Manchester City and Manchester United have come together to donate £1m to the We Love Manchester Emergency Fund.
Members of the sporting fraternity have been quick to offer their support for those caught up in the attack, with Manchester City midfielder Yaya Toure and agent Dimitri Seluk offering to give a combined £100,000. West Ham United co-owner David Sullivan stated a desire to help Stephen Jones, a rough sleeper who rushed to the aid of victims at the Manchester Arena, get back on his feet with the offer of money and six months' free accommodation.
Rooney has now added his name to that list, with his foundation, set up last year to help disadvantaged and vulnerable children in the North West of England, both giving a sizable sum and partnering with lead sponsor BT to create a special donations' line.
As stated on the Wayne Rooney Foundation website: "donations can be made online at BT.com/Rooney. Alternatively, you can text "CityUnited" to 70800 to make a donation of £5".
"There are moments in life that instantly affect you and stop you in your tracks," Rooney said. "Monday night was one of those occasions. Like so many others, I have enjoyed great nights at the arena, often with my family. As a father, I am horrified that a night out for so many young people could end so tragically. My heart goes out all those affected. Please give whatever you can."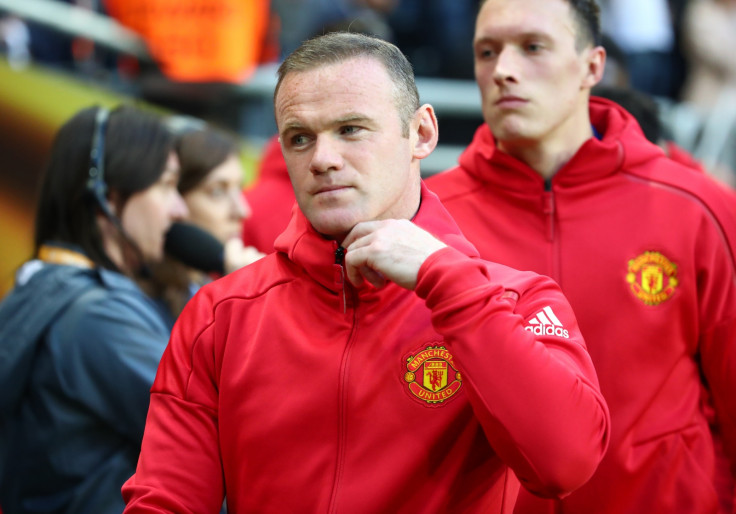 Announcing their joint donation, rivals City and United claimed they would also "continue to explore opportunities to support the city at this testing time".
City chairman Khaldoon Al Mubarak said: "We have all been humbled by the strength and solidarity shown by the people of Manchester in the days since the attack. The hope of both our clubs is that our donation will go some small way to alleviate the daunting challenges faced by those directly affected and that our acting together will serve as a symbol to the world of the unbreakable strength of the spirit of Manchester."
United chief executive Ed Woodward added: "The barbarism of Monday evening's attack has shocked everyone. Our clubs are right at the heart of our local communities in Manchester and it is right that we present a unified response to this tragedy. The money will help, of course but the work of the two clubs and their respective foundation and community scheme can build on the fantastic spirit that Mancunians have shown in the immediate aftermath."
Those wishing to donate to the fund can visit www.redcross.org.uk/manchester or www.justgiving.com/campaigns/charity/redcross/ManchesterEmergencyFund. Alternatively, they can call 0300 456 4999 or visit a Red Cross shop.