Manchester City pair Joe Hart and Gareth Barry believe that the club can end their dreadful record against Arsenal when the two sides meet at the Emirates on Sunday.
The Premier League champions have not taken three points at Highbury or the Emirates since 1975, with DeMarcus Beasley the last player to score in the fixture some six years ago.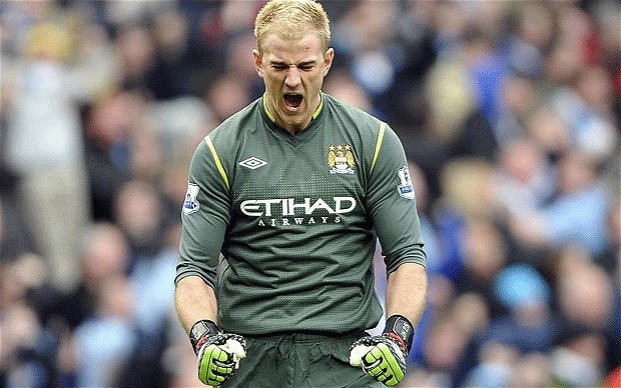 Sergio Aguero did help City produce a win in the League Cup at the Emirates in November 2011 but it has been an unhappy stomping ground for the club who have not even managed a league goal in their last five league visits to the Emirates.
However, Barry believes that Manchester City should have nothing to fear and will be able to overcome Arsenal's hoodoo in what is a huge game for both clubs.
"Football is like that sometimes but 37 years is extraordinary and records like that are rare but [are] there to be broken," Barry told City's official website.
"We have to go to the Emirates, play as well as we know we are capable of and see if we can put an end to our poor run of league results on their ground."
Barry's fellow City and England team-mate, Hart, is also unconcerned by the dismal record and believes that a trip to the Emirates should play into their hands because of the fantastic surface at the Emirates.
"Apparently we haven't scored [at the Emirates] since 2007 which is never great when you're trying to win," Hart told Talksport.
"We feel strongly we can turn up anywhere and win but it's just not been the case unfortunately when we've been to the Emirates but it's not one of those [places] where you walk through the doors and you're like, 'oh no, we're here again. We're going to lose'.
"It's got a great pitch, a great atmosphere and it feels like you can go there and express yourself and hopefully that will be the case on Sunday."