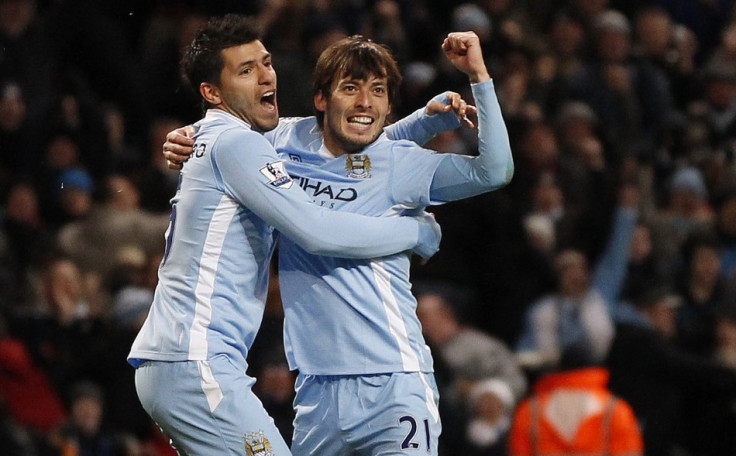 Click Here - To watch highlights of Man Ctiy 1-0 Arsenal!
Manchester City ousted neighbors Man United from their brief stint as leaders with an edgy 1-0 win over Arsenal in Sunday's late kick-off in the English Premier League.
City came into the game in relatively patchy form, taking just four points out of a possible nine after losing their unbeaten to Chelsea on Monday. Arsenal, on the other hand, were in a rich vein of form coming into the game.
It panned out to be an action-packed encounter, with David Silva's second-half strike proving to be the difference between the two sides.
The goal infused City with confidence and they could have put the game to bed had they converted the numerous chances which followed. Samir Nasri was guilty of a glaring miss, while Sergio Aguero and Pablo Zabaleta also came close.
Eventually, City managed to hold off Arsenal in the closing stages to return to the top of the table.