Manchester City have emerged victorious in the race to sign Gabriel Jesus from Palmeiras, beating Manchester United for the Brazilian. The forward scored 19 goals and assisted four in 31 appearances last season and has been a topic of battle between the two Manchester clubs over the past month.
Brazilian outfit Lance reports that United have not come up with a bid for the forward after being intimated that City are further ahead in negotiations and are in the driver's seat to seal a deal for the player. United were reported to have approached Jesus' agent and offered him better wages than their City rivals but have eventually dropped out of the race to sign the free-scoring forward.
The forward is currently with the Brazil U-23 team travelling to the Olympics and has made it clear that his future in Brazil is over as he has decided to move this summer. Pep Guardiola's men have made four signings this summer and are set to invest further in the market, with their rivals United on the verge of completing a deal for Paul Pogba in a world record transfer.
"My future is almost decided," Jesus said, as quoted by the Guardian. "My family, my representatives and Palmeiras know where I want to go but now I'm totally focused on winning gold for my country. The agreement is almost done but I'm completely concentrated here. Before I came here I was in negotiations but now that I'm here I'm leaving it to my parents and my agents. Before long my decision will be known."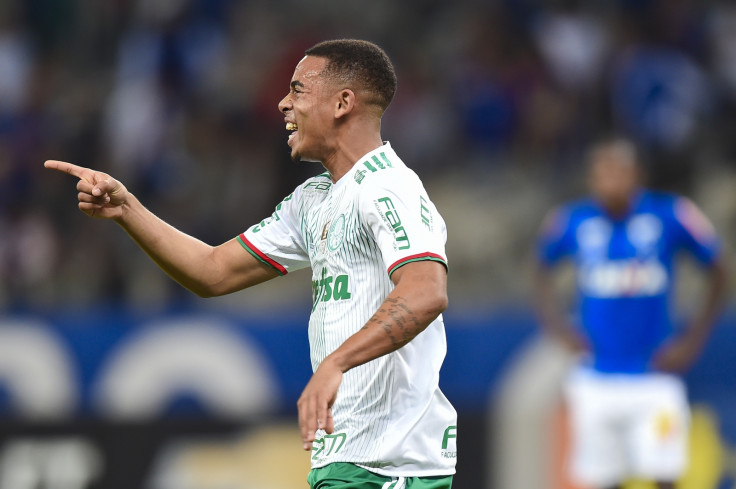 Meanwhile, City got the better of Borussia Dortmund in a pre-season friendly, beating Thomas Tuchel's men on penalties for what was their first victory in the campaign. Guardiola saw his team lose 1-0 to Bayern Munich and were dealt a late blow in this game when Dortmund came back from being a goal down to equalise in the dying minutes of the game.