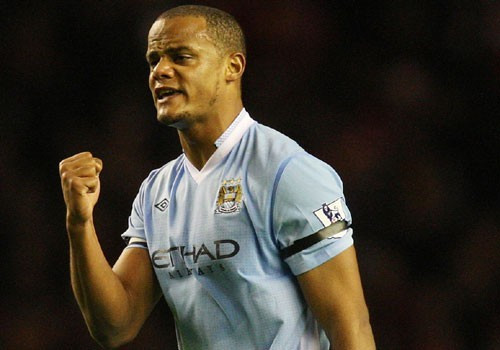 Manchester City captain Vincent Kompany has warned European rivals the English champions are stronger now than they were last season. City were eliminated from the group stages of last year's competition, after being drawn alongside German giants Bayern Munich, Italians Napoli and Spanish club Villarreal.
"We had 10 points last season and we should have come through [the group stages]," the Belgian international said, before adding:
"We have a team that is probably stronger [now] and for us the Champions League is massive, also the Premier League - but we want to do better."
They will need to do significantly better though. Last year's group was tough enough but this year's draw has been particularly unkind to City. Roberto Mancini's side have been drawn in the proverbial Group of Death, joined by Borussia Dortmund, Ajax and Real Madrid - who host Roberto Mancini's side in the opening round of matches.
City's three opponents have won the Champions League and its predecessor, the European Cup, 18 times between them; Real have won it nine times, an all-time record. And all three are champions of their respective leagues.
However, Mancini's side are also champions of their country, and boast a number of top-class stars who will be desperate to make life difficult for Jose Mourinho and his Madrid side in the opening match.
Of particular mention in this regard will be Italian striker Mario Balotelli, who Mourinho famously declared as "unmanageable", and Spanish international David Silva, who is a rumoured transfer target for Real.
Kompany also spoke about City's domestic form, claiming the club had started well but needed to improve. The emphasis was on "dismantling teams".
"We have seven points out of nine and have won the Community Shield against Chelsea so things haven't started too badly. We have had some really good periods in games, but there are areas we need to work a bit harder on. We're not dismantling teams at present like we were at this stage last season," the club captain explained.
He added: "I think this season will be a lot more competitive than last year - just look at the talent that has come into the Premier League during the summer. I don't think any sides around us are weaker - they have all strengthened so getting victories at this stage of the season is the most important thing."
Agüero Confident of Good Year in Europe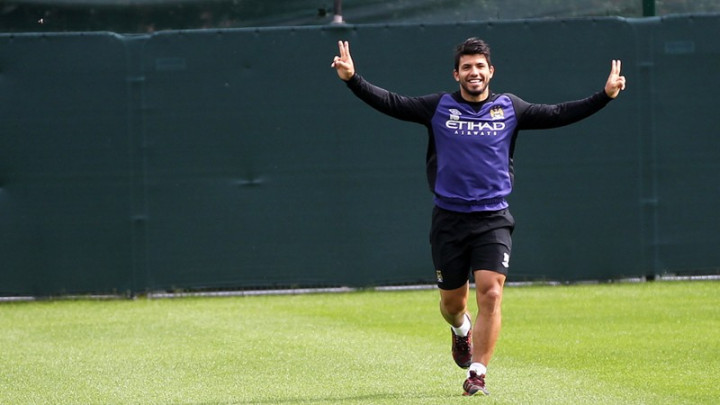 Meanwhile, City's leading goal threat, Argentine striker Sergio Agüero, is equally bullish about his side's chances. Aguero joined the Etihad club from Real's cross-town rivals Atletico Madrid for an enormous £38m fee and has been a star ever since.
"I was never on the winning side against them so let's hope with City we can beat them," the 24 year old told the Daily Express, admitting, "It will be difficult. Right now Real and Barcelona are among the best teams in the world, but we have a great team too."
However, Agüero may need to overcome fitness hurdles before he can contemplate taking to the field for City. The striker has been out injured since the opening game of this season and returned to the club for rehabilitation without playing for his country in the recent World Cup qualifiers; Argentina coach Alejandro Sabella called the player up despite the injury, angering Mancini. The good news for Mancini and City fans, however, is that Agüero is back in training and should be fit for the trip to Madrid.