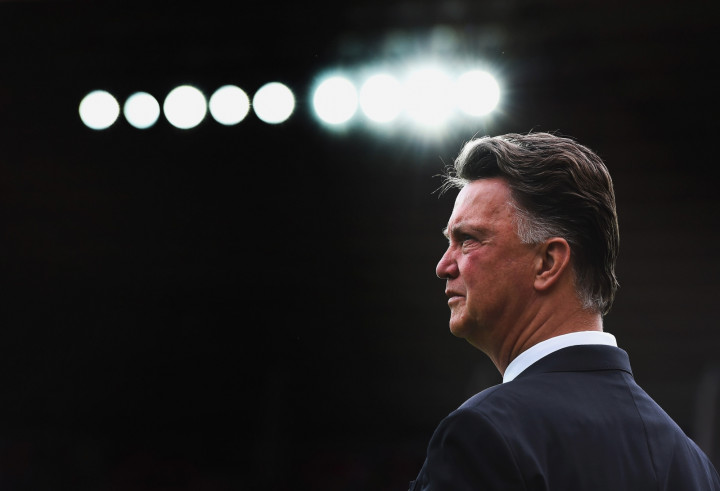 Manchester City defender Martin Demichelis still holds Manchester United boss Louis van Gaal responsible for his Bayern Munich exit three-and-a-half years ago.
The Argentine international spent eight trophy-laden years with the Bavarian giants that included four Bundesliga titles, the last of which came under Van Gaal's reign in charge in 2010.
But, after a falling out with the Dutchman at the start of the following season, Demichelis was dropped from the starting line-up and sold during the January transfer window in 2011 to La Liga outfit Malaga.
Despite winning a domestic double in his first season in Munich, Van Gaal was sacked two months after Demichelis left the club. Speaking to German daily Bild, the Argentine insisted he was not surprised by the manager's departure.
"I had used up my strength to fight," Demichelis said. "After spending a long time at Bayern Munich, I became a fan of the club almost like the owner's son.
"But from the first moment of van Gaal's arrival it started to stink."
Demichelis spent two seasons in Spain with Malaga before signing a one-year deal with Atletico Madrid after his contract at the Andalusian club expired in 2013. Just months into his spell at the Vicente Calderon, however, his former manager Manuel Pellegrini brought him to Manchester City.
The Argentine will have the chance to face off with former coach Van Gaal in November when United travel to the Etihad for the first Manchester derby of the season.
Demichelis was not the only person at Bayern to fall out with Van Gaal during his 20 months in charge at the club. Bayern CEO Karl-Heinz Rummenigge famously criticised the Dutchman's approach to management following his dismissal in 2011, claiming: "Van Gaal's failure is clearly in his attitude, if that mentality is customary you have to have success. If it fails, you lose your friends."
And despite finishing the 2008/09 season as Bayern's top scorer, the current United boss discarded Italian striker Luca Toni half a season into his reign, handing him just four starting appearances before loaning the player out to AS Roma.