Manchester City boss Roberto Mancini has criticised Arsene Wenger for not having a winning mentality. The Italian was replying to questions about his man management methods and inspiring his players.
"I'm not Arsene Wenger. We're different. I want to win. I think every player should be strong enough to take his responsibility and, like this, you can improve. You don't improve if you have a manager saying, 'Ah, don't worry, you made a mistake but it doesn't matter'," Mancini explained.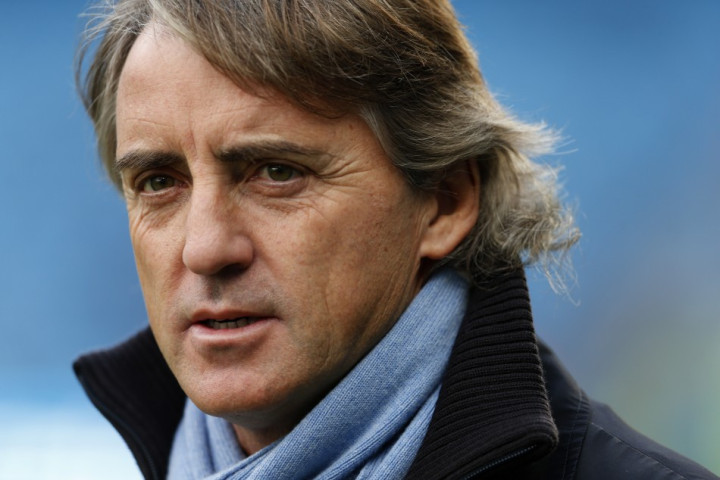 Mancini's comments are unlikely to please Wenger. This has been a particularly stressful week for the Frenchman. The FA Cup defeat to Championship side Blackburn Rovers was followed by a very poor performance in the first leg of a Champions League knock-out round - they were beaten 1-3, at home, by Bundesliga leaders Bayern Munich. Unless there is a miraculous turnaround in the fortunes of both Arsenal and a host of other teams, Wenger's Arsenal are likely to finish an eighth consecutive season without a trophy.
Meanwhile, there is pressure on the City boss as well. The Etihad club were in superb form for most of last season, on their way to a first league title in over four decades. This term, however, the defending champions have been disappointing and although are still in second place in the league, they trail leaders and cross-town rivals Manchester United by 12 points.
In addition, City were eliminated from the group stages of the Champions League for the second straight year, and from the Capital One Cup. The Express believes City's owners will look to replace Mancini with Manuel Pellegrini of Malaga.
"I cannot continue to answer about this every week. We have another two months. In two months you will know if this can happen... This is normal for you, it's your job, don't worry, but I can't continue to answer each week... But also because I don't understand this - why would Manchester City change their manager? For what reasons? " the Italian ranted.
Pressure on Mancini also led him to proclaim he was as deserving of a long run at the helm of a club as any other manager and that three trophies in his three years at the club should mean he position was as safe, or as unsafe, as Sir Alex Ferguson's at Old Trafford.