Manchester City midfielder Samir Nasri believes his team needs to use last season's spirit in order to qualify for the knock-out stages of the Champions League. The English champions need significantly improved results in the remaining Group D games in order to progress to the next round.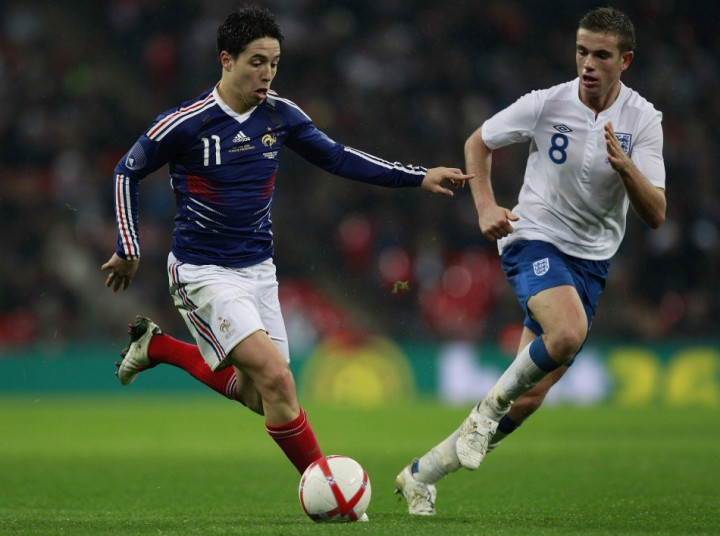 "It's about now we need to think back to last season and how everyone thought it was impossible for us to win the title. We kept believing right up until the final minute of the season and we will do the same again now. Three wins will take us to the next stage. We know that it will be tough, but we are more than capable of doing it," the French international stressed.
The former Arsenal midfielder added he was confident of winning the remaining home games - against Spanish champions Real Madrid and Dutch champions Ajax. City are unbeaten at home in the league this season and will look to draw on that confidence when they play their European games. The Etihad club's final game will be away to Borussia Dortmund in Germany.
City's last Champions League game was a 3-1 defeat at Amsterdam and Nasri explained the players would learn from the game and be a different side when the Dutch visit on Wednesday.
"We knew they were a very good side who play great football and have done since the 1970s. They have a philosophy to play a certain way and always have good footballers to continue that tradition," he said, adding, "It was a lesson for us and one that we will learn from. We know that we have to beat them if we are to keep our hopes alive so we will need to be at our best. We can't afford another off-night."
Meanwhile, City manager Roberto Mancini has claimed the club is not yet ready to win the Champions League.
"If we say we're ready to win it, we're not honest. In the Champions League it's clear that incredible situations can happen in February and March but we've been drawn in a tough group this year, like last year," the former Lazio and Inter Milan manager said.