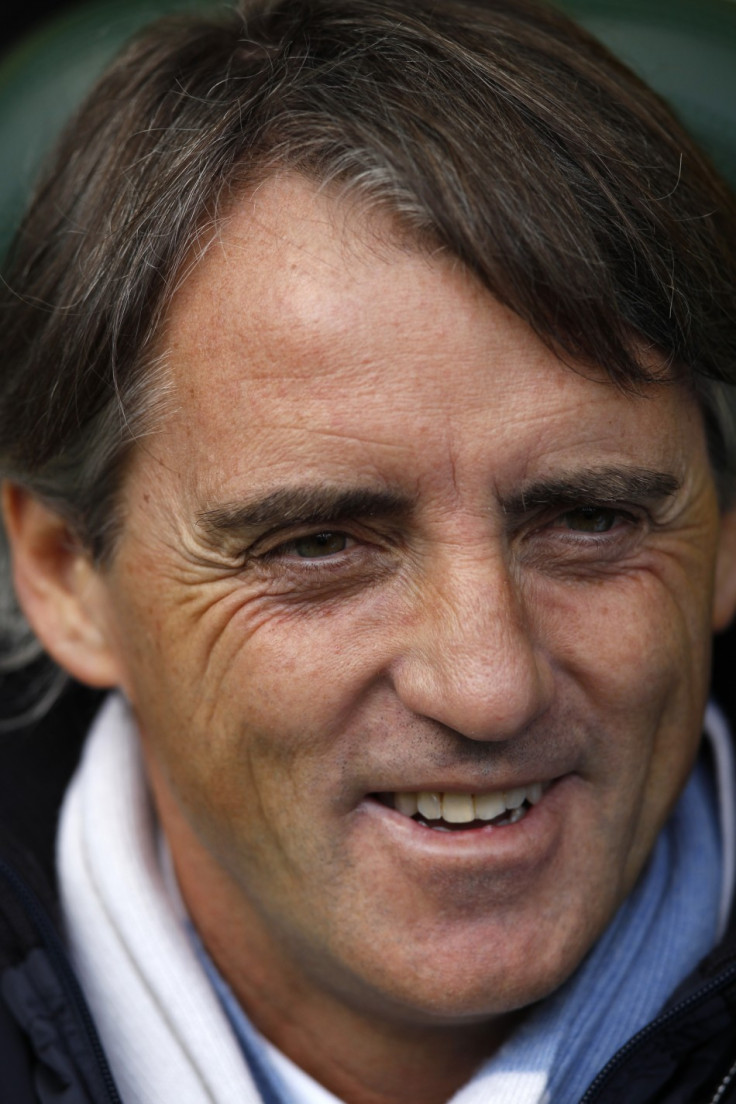 Manchester City manager Roberto Mancini is to be rewarded for guiding the club to its first league title in 44 years with a four year contract worth £20mn, according to a Mirror report. The 47 year old Italian, who already earns £3mn a year, has one year left on his existing deal.
If Mancini signs the deal, he will be the highest paid manager in the Premier League, alongside Manchester United boss Sir Alex Ferguson.
"Roberto is a winner. He is a very strong character, who wants to win more than anyone I have ever seen. He is so driven and has an incredible amount of energy. We have got very close over the years and I know how he works. We have all learned a lot and have managed some very difficult situations over the season. We have achieved our objective and won the league and a lot of credit for that must go to his managerial skills," Khaldoon Al Mubarak, the club's chairman, was quoted as saying, in a Press Association report. Incidentally, the chairman also said Mancini would have been given a new contract regardless of whether or not City won the title.
However, Mancini, instead of talking about a new contract for himself, has reportedly already begun planning City's title defence. An earlier IBTimes UK report suggested City are in pole position to sign sought-after Belgian forward Eden Hazard and the club has reportedly also targetted Arsenal's Dutch striker Robin van Persie. The manager has stressed on the need to reinforce his squad with quality players in order to win even more silverware next season.
"We need to improve. The Champions League is a very difficult competition. You need to be lucky and in good form in February, but I think we can do well next year. I think we deserved to win the title because we were on top for 28 games," the Telegraph quoted Mancini as saying.
"If you are not a good team, you can't stay there for six months. I think Manchester City now is in a good way. It's not easy because we have to fight every year against top teams like United, Chelsea, Liverpool, Arsenal and Tottenham. But we have worked well in the last two years and if we continue to work like this we can have a big future," he added.