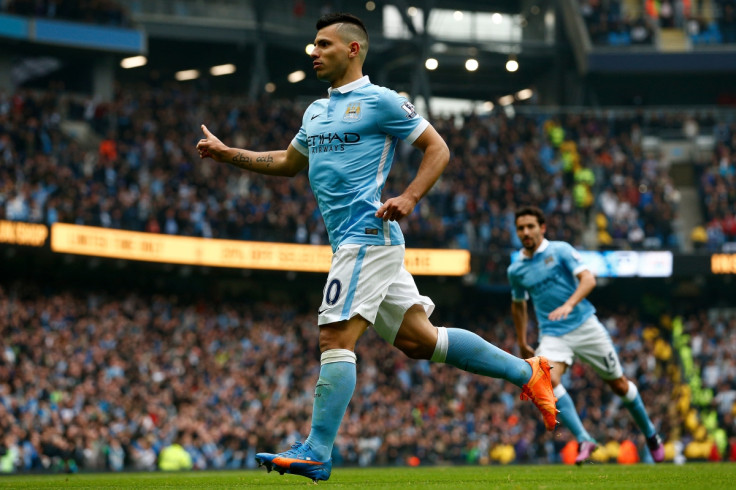 Manchester City have been dealt a double blow with Sergio Aguero and David Silva injured in action for Argentina and Spain respectively during the international break. Aguero has confirmed that he will be on the sidelines for over a month while the severity of Silva's injury is yet to be assessed after being substituted for what is ostensibly a twisted ankle.
Aguero's absence will be a major blow to the Citizens, who had returned to form following a five-goal romp against Newcastle United last weekend. The Argentine will be out of action following a grade-two tear on his right hamstring and will definitely be missing the critical Manchester Derby scheduled for the second week following the international break.
"The studies we did today show that Sergio Aguero has a grade-two muscle tear," the Argentine FA confirmed in a statement on Twitter.
Aguero confirmed the injury and stated that he does not expect to be back in action before November, which will come as a major blow to both Argentina and City, with the former already without Lionel Messi. The South American outfit have a crucial World Cup 2018 qualifier against Brazil scheduled for next month and with both their star players out it will be an uphill task for manager Gerardo Martino to come up with an alternative.
"I will go to the AFA for further treatment but to heal the tear will probably take a month. However, it depends on the evolution. I was a doubtful starter till the last moment, but as a player you always want to play and never know what can happen," Aguero told TycSports.
Meanwhile, Silva was substituted in Spain's 4-0 romp against Luxembourg, with Santi Cazorla scoring a brace to seal a win for the defending champions. The marquee midfielder was brought off the pitch early in the first half and will undergo tests to realise the extent of his injury.
City will be hoping that the injury doesn't rule him out against Manchester United, with a potential top of the table battle on the cards when the two lock horns at Old Trafford later his month.