Joe Hart has completed his shock loan move to Torino for the rest of the 2016-2017 season after being deemed surplus to the requirements of Pep Guardiola at Manchester City. Meanwhile, Wilfried Bony has joined Stoke City on loan after the former Barcelona and Bayern Munich boss made it clear the striker had no place in his plans.
Hart's future at the Etihad Stadium has been in question ever since Guardiola opted to use Willy Caballero in the opening games of the season. He has since signed Claudio Bravo from Barcelona to serve as his new number one.
Everton, Sevilla and Borussia Dortmund have all been linked with the England international, but Torino emerged as the surprising candidates for his future. Following negotiations the clubs have now confirmed an agreement for the 29-year-old keeper to spend the 2016-17 campaign on loan at the Serie A mid-tablers.
"Joe Hart has joined Torino on loan until the end of the 2016-17 season," City have confirmed. "A key figure in a golden age in the club's history, Joe has collected as many individual prizes as he has team honours in his decade at the Etihad Stadium."
Hart has admitted that the offer from the Serie A outfit came at the perfect time after his career suffered an "important" turning point with the arrival of Guardiola. He expressed delight at having the chance to prove himself in Serie A, where he will reunite with the club's assistant manager Attilio Lombardo, who was at the Etihad Stadium during Roberto Mancini's tenure.
"It was a sign. Torino's offer came in the right moment, with the right manner. I am very excited to compare myself in an important and beautiful league such as Serie A," Hart said to the club's official website. "Italian goalkeepers are known everywhere: I am sure I could learn in Torino too. For this reason I accepted President [Urbano] Cairo's proposal. I have already met Attilio Lombardo, with whom I worked in Manchester winning a lot: I hope to experience the same emotions this year. I have read some interviews about Toro: the coach wants humility and ambition. I like that. That's how I want to be."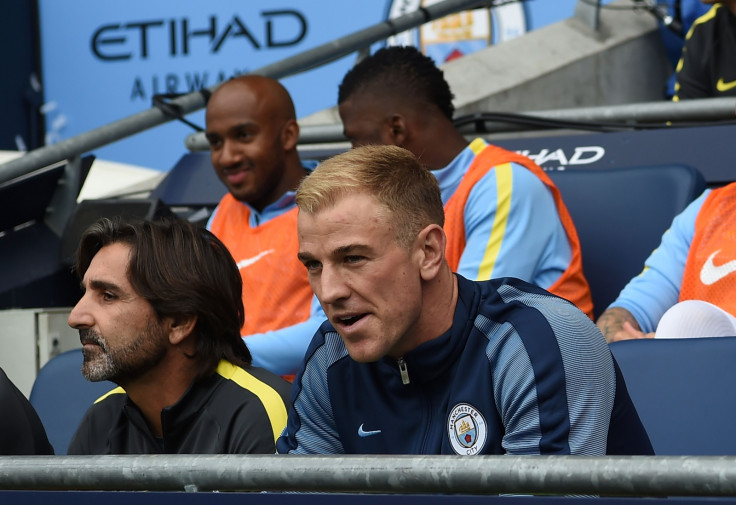 Cairo has claimed that the signing of the City legend is a statement of the club's ambitions for the future.
"Joe Hart is an international goalkeeper with a considerable experience at Manchester City Football Club and in his national team, where he made his debut aged only 21. His transfer to Torino makes us proud and demonstrates our willingness to build a team more competitive: however, only the results will prove it," he said. "Surely, we have not hesitated when we have had the possibility to start a negotiation with MCFC. Not only his talent, but Hart brings with him also humility and enthusiasm. These are the same features that characterise our club. In this way, I am very glad to welcome Joe Hart to Torino. Sempre Forza Toro!"
Minutes later the Premier League giants also confirmed the departure of Bony, having agreed a loan deal with Stoke.
"Manchester City can confirm Wilfried Bony has joined Stoke City on loan until the end of the 2016/17 season.