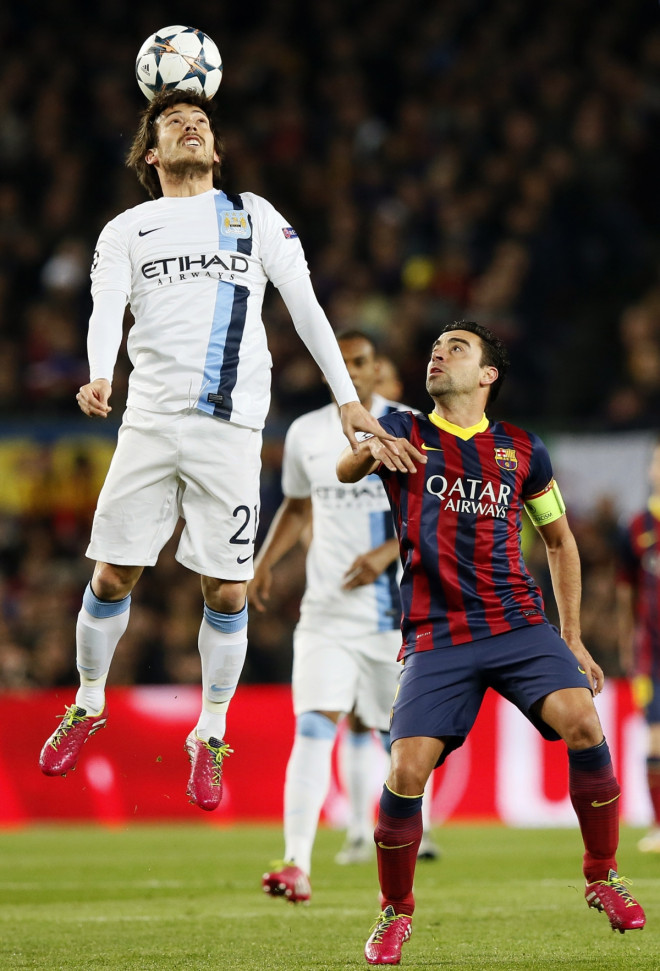 Manchester City star David Silva has quashed rumours linking him with a move to Barcelona, according to reports.
After the huge ovation the Spain international received at the Camp Nou in the Champions League last-16 second-leg tie, it has been speculated that the former Valencia player could move to Barca in the summer.
However, in an interview with The Sun, Silva talked about the Catalans but made it clear where he wanted to be next season: "It has happened every time I have played in Spain with City. It is something when it happens which makes you proud. I do not know why it is.
"Of course I am flattered with the reports linking me to a club like Barcelona, but I am very used to rumours every summer."
"The ambition is to regain the Premier League and win the European Cup with City.
"I am happy at Manchester City and I think you can see that from the way I play.
"The Champions League is one we are missing since I joined City - but I hope that will come one day for us.
"We played some great games in the tournament this year and I felt the tie with Barcelona we had no luck - either in the Nou Camp or at the Etihad.
"I hope next year we will go all the way to the final and, hopefully, win it."
The 28-year-old has been linked with a summer move to Barcelona as they see the star as the perfect replacement for veteran Xavi Hernandez, who is winding down his glorious career.
However, Silva wants to stay at the Etihad as well as City boss Manuel Pellegrini considers the iconic midfielder as key player to achieve his squad's success in the coming seasons.
The Spanish wizard sealed one of the most brilliant displays of the Premier League this season at Old Trafford in his side's 3-0 win at arch rivals Manchester United.
Manuel Pellegrini's side are currently sitting in third position, three points behind league leaders Chelsea but with two games in hand – if City win all their remaining matches, they will be crowned champions for the second time in three seasons.