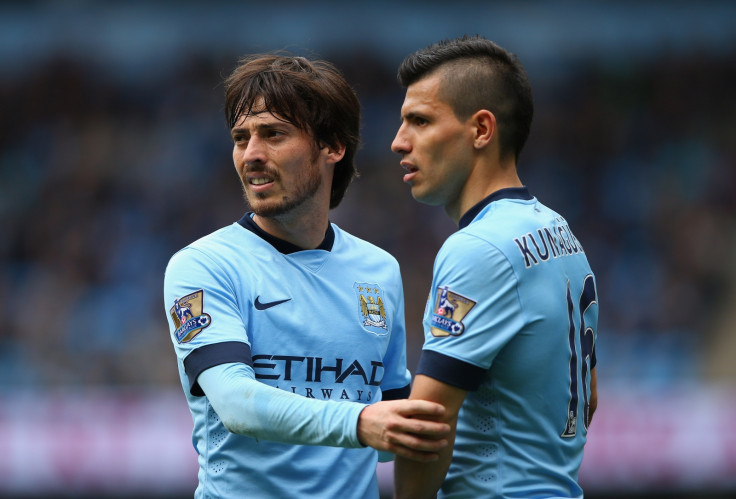 Manuel Pellegrini's position as manager at Manchester City seems to be safe for another season. The Chilean coach will start the 2015-16 season with just 12 months of his contract left to run however, and with Jurgen Klopp already a free agent and Pep Guardiola's deal at Bayern Munich expiring in 2016, it will be his last chance to leave his mark on this side.
City's transfer business over the last few years has been marred by disappointment, but with amendments to Financial Fair Play regulation on the horizon, now could be the time for them to make up for lost time.
Business so far
Nothing official in the way of a new contract, but Yaya Toure looks to have committed himself to the City cause for another season, much to the annoyance of Inter Milan who have spent the last six months fruitlessly flirting with the Ivorian.
Frank Lampard's swansong at the Etihad Stadium has come to an end, while Dedryck Boyata, who played less than 700 minutes in nine seasons for the club, has finally cut his ties, joining Celtic on a permanent deal. Scott Sinclair is also gone, having made his loan move to Aston Villa a permanent one.
What they need
A couple more home-grown players wouldn't go amiss. With Lampard, Sinclair and Boyata already gone and James Milner looking poised to join them, City's quota is looking dangerously short.
With one of the oldest squads in the league, an injection of youth could come in handy too. Since 2011, significant change has been kept to a minimum and as a result the club have been left with a stale squad in urgent need of some freshening up.
Three to four players under the age of 25 capable of stepping in alongside the likes of Vincent Kompany, David Silva and Toure can see them stand toe to toe with Chelsea again.
Who could join
Kevin de Bruyne and Paul Pogba would fit the profile of exactly what City need. If City's owners are free to flex their financial muscle once again, both are likely to be attainable targets, provided they can be sold on a move to the Etihad. Given Pogba's ever-rising stock and De Bruyne's sublime season in the Bundesliga, each of them could fetch fees in the excess of £50m.
Raheem Sterling, who is desperately trying to burn any and all remaining bridges with Liverpool, has the added incentive of being English, something City cannot afford to overlook this summer.
Who could leave
It's almost a given every summer to see Edin Dzeko linked with a move away from the club but following the arrival of Wilfried Bony in the blue half of Manchester last January, that could become a reality.
The same can be said about Stevan Jovetic, who remains on the periphery of the first team. Micah Richards could be another to sneak out following his loan spell in Fiorentina last term, while James Milner's exit at the end of his contract now seems a certainty.
Rumours emanating from the Spanish press concerning Real Madrid's interest in Sergio Aguero are unlikely to worry the club. For now, anyway.
What the manager has said
Manuel Pellegrini: "We have to finish first the next season and then we will see what happens after that. It's important to focus on the next season and after that we will see what happens in the future. It is not important."