Manchester City have agreed a £21.7m (roughly €25m) deal for Sevilla striker Alvaro Negredo, according to Goal.com. The website's report claims the fee could increase by £2.6m (roughly €3m), depending on performance related bonuses. The 27-year-old Spain international is expected to settle personal terms and complete the transfer by the end of the week.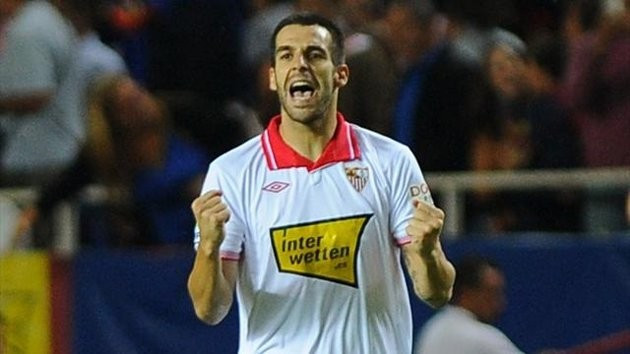 The Etihad club have moved to sign the former Real Madrid player quickly, after losing Uruguay international Edinson Cavani to Ligue 1 champions Paris St Germain (PSG). The 26-year-old South American was unveiled at the French capital on Tuesday, following a French record £55m settlement with Napoli.
City, who will start the 2013/14 Premier League season under new coach Manuel Pellegrini are known to be shopping for reinforcements up front, following the departure of two of four first team strikers since the start of the year.
Italy international Mario Balotelli joined AC Milan in January and Argentina international Carlos Tevez left for Serie A champions Juventus earlier this summer. This leaves Pellegrini with Bosnian Edin Dzeko and Tevez's compatriot, Sergio Agüero up front.
As strikers go, Dzeko and Agüero are undeniably top class goal scorers, with 26 goals from 38 Premier League starts between the two last season. And this is including a more or less fringe player status for the Bosnian and extended injury problems for the Argentine.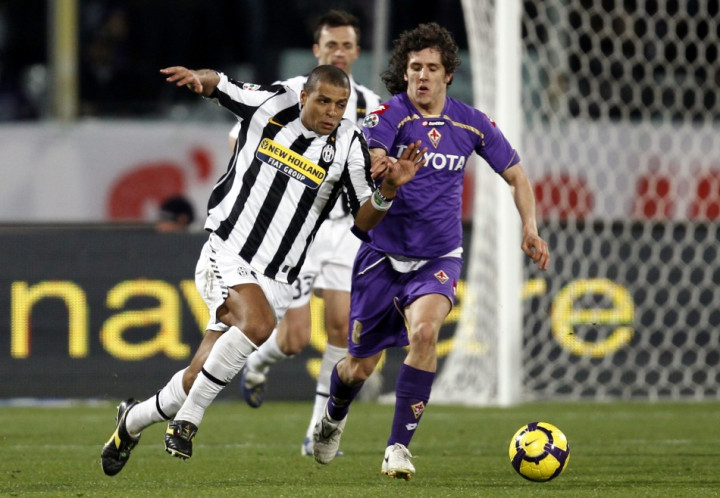 However, Pellegrini clearly believes he needs a full complement for four strikers in his first team. The former champions have already strengthened their midfield this summer, with Brazilian Fernandinho joining for a massive €40m and Spanish winger Jesus Navas (also from Sevilla) for a further €20m. And assuming a deal for Negredo is completed, it is expected to be followed by one for Montenegrin forward Stevan Jovetic.
A second Goal.com report believes the Citizens have agreed a €30m package for the 23-year-old Fiorentina star, who was also tracked by Chelsea and Arsenal. Fiorentina, it is understood, will move for Bayern Munich's German international Mario Gomez immediately; the 28-year-old has been told to find a new club by the Bundesliga champions' new manager, Pep Guardiola.
According to Goal.com, Jovetic's agent, Fali Ramadani, has agreed a £80,000 per week salaray for his client.