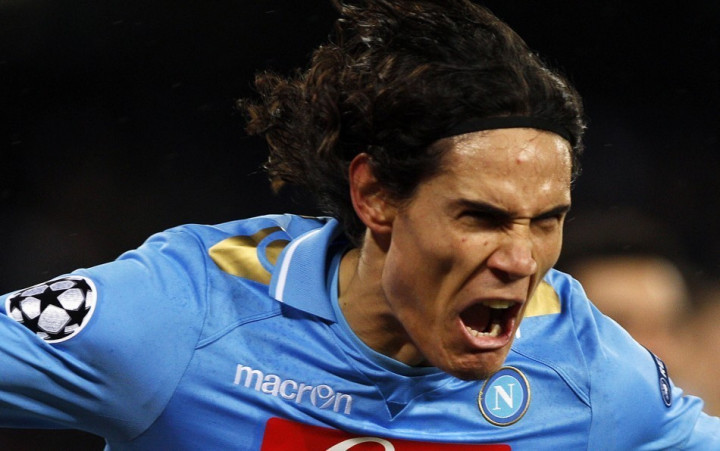 Manchester City assistant coach Angelo Gregucci has revealed the English champions are interested in signing Napoli striker Edinson Cavani.
City have long been linked with the 25-year-old Uruguayan international, as have Premier League rivals Chelsea. It is believed Cavani will replace either Italian Mario Balotelli or Bosnian Edin Dzeko at the Etihad if he chooses to move to Manchester.
"I don't know if the club will lay siege to Napoli for Cavani, but every club with a player of the highest level will know they'll be courted by bigger clubs. Mancini decides the transfer targets along with the new directors. If you ask the clubs who can afford Cavani, for example Real Madrid, Bayern Munich and Manchester United, then I think they'd want Cavani just as Manchester City want him," Gregucci told Radio CRC.
"However, what the player wants is the predominant factor in negotiations and it seems to me that Cavani is happy at Napoli," the coach concluded.
Balotelli's relationship with the club has deteriorated over the past few weeks, with reports of a training ground fight between the striker and manager Roberto Mancini. In addition, the fact the 22-year-old has threatened the club with lawsuits over disciplinary action has not helped matters.
The former Inter Milan striker was linked to their city rivals AC over the summer, with the Rossoneri's manager Massimiliano Allegri confirming interest in the player. However, AC Milan owner Silvio Berlusconi has dismissed rumours of a move for the forward.
"Mario Balotelli is a rotten apple and he can infect all teams, including Milan. I would never accept that a person like Mario Balotelli becomes a part of Milan," the former Italian Prime Minister and owner of the club declared.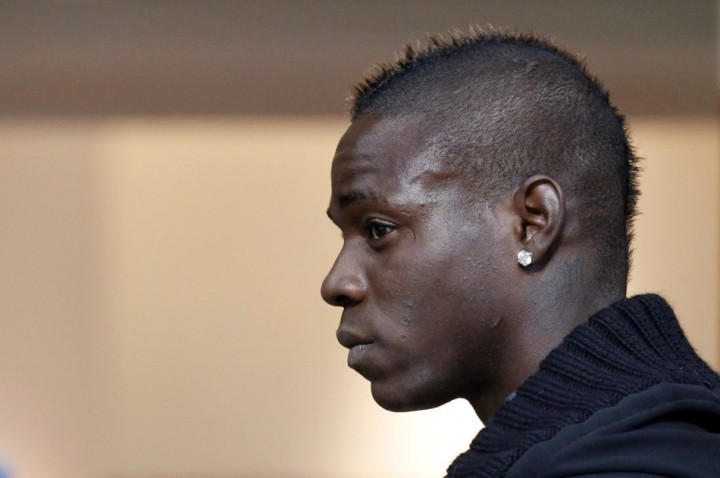 Balotelli's situation at the Etihad is increasingly uncertain, with the striker having started only seven Premier League games this season. All told he has made 20 appearances so far, with only three goals.
Meanwhile, Dzeko's City future is uncertain for a different reason. The 26-year-old former Vfl Wolfsburg forward has been, arguably, the least controversial of City's four forwards and one of their most clinical. The Bosnian has nine goals from 18 appearances (seven starts) in the league this season, to add to his 14 from 30 (16 starts) last year.
However, amid reports of City chasing Cavani, the Metro reports a £24m bid for the forward from Inter might be enough to persuade Mancini to allow his player to leave.
Cavani is rated at a minimum of £45m by his club's president, Aurelio Di Laurentiis.
The only issue the English club could have is the lack of cover up front. Leading goal scorer Sergio Agüero is out injured with a torn hamstring and City trail Manchester United by seven points, meaning Dzeko, under the present situation, would be a more valuable asset to Mancini than Balotelli.
Should they sell Dzeko and not be able to sign Cavani, it will effectively leave the club with only Argentine Carlos Tevez as an option up front.