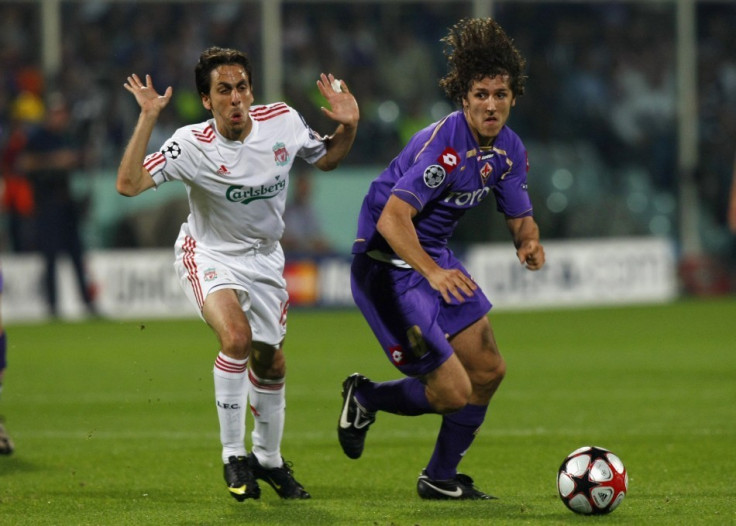 Manchester City target Stevan Jovetic has confessed Italian champions Juventus were favourites to sign him during the summer. However, there were differences over transfer valuation, with Fiorentina holding out for something in the region of £24m while the Turin-based club were unwilling to pay more than £15.7m.
Earlier this summer the 22-year-old Montenegro international told Fiorentina he wanted to leave the club, after a number of outgoing transfers out made the squad considerably weaker.
A Goal.com reported an inside source as admitting the player was unhappy, stating that while Jovetic was "the star of the team" he wanted to be "part of a team of stars".
"I have to admit that Juventus tried hard to sign me. Of course that made me think, but that's only normal. The chance to play in the Champions League, to play a key role in a project, the entire atmosphere at the club," Jovetic explained.
The forward also admitted that in the final analysis a move to Juventus would have been very difficult, given the rivalry between the two clubs.
In any case, Juventus' failure to agree a deal meant English champions City opened talks and a transfer seemed highly likely, particularly since Roberto Mancini's side had already missed out on former Arsenal striker Robin van Persie.
"I stopped those negotiations. By the time they had made their move from England I had already decided that I would be staying in Florence," Jovetic now claims.
Some reports claim that, that in the time between Juventus withdrew and City stepped up, Jovetic and Fiorentina came to an understanding about his future. The forward agreed to stay on at the Artemio Franchi Stadium for one more season, allowing the club time to find a replacement, before letting him in leave.
When Jovetic does finally leave,City may well still be his destination. The agreement between the club and the player means the English champions can approach Fiorentina once again in the summer of 2013, by which time the complicated striker situation at the Etihad may have resolved itself.
Jovetic has attracted considerable attention from the Premier League, with Chelsea, Arsenal and Liverpool also credited with an interest. The latter's interest, though, was back in 2009, when Rafa Benitez was at the club. The Blues and the Gunners reportedly considered a move earlier this summer but a price tag in excess of £20m meant any bid was unlikely.