Premier League champions Manchester City are considering a move for Millionarios' defender Pedro Franco, according to the Daily Mail. The 21 year old could be a long-term replacement for England international Joleon Lescott.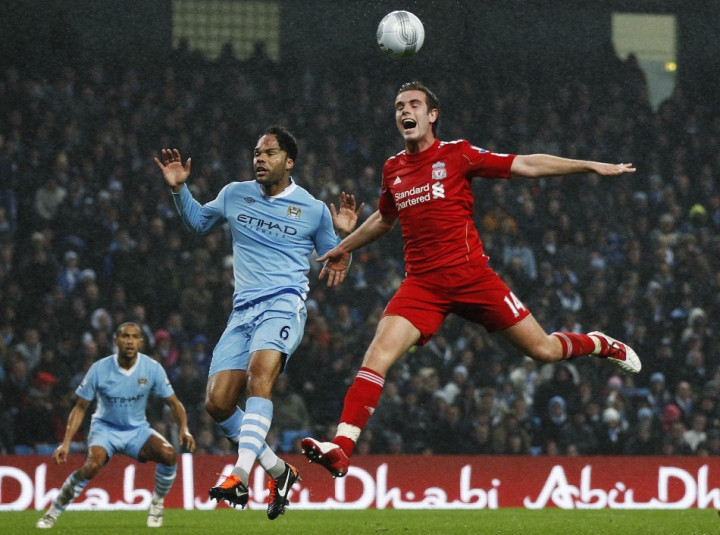 The 30 year old former Everton defender has fallen out of favour with manager Roberto Mancini, as a result of poor form and a long-term injury that saw summer signing Matija Nastasic establish a strong partnership with captain Vincent Kompany. Lescott is likely to go on loan in January, with the Mirror reporting a possible move back to Goodison Park.
Franco, a Colombian, has yet to be capped by his national side but has played for the U20 team, with whom he reached the quarter final of the U20 World Cup last year. His ability to play in either defensive or midfield roles should allow Mancini a degree of flexibility and squad depth, particularly with the absence of Ivory Coast international Yaya Toure in January; the 29 year old former Barcelona star travels to South Africa to compete in the 2013 African Cup of Nations.
Mancini did sign former Real Madrid youngster Javi Garcia and Everton youngster Jack Rodwell in the summer. However, neither has really produced top class form, with the latter suffering from a long-term hamstring injury.
The club have also been linked to Brazil midfielder Paulinho, for whom the Mirror indicates a £12m transfer is rumoured. Paulinho is also a reported transfer target for Rafael Benitez and Chelsea, according to talkSport.
Sinclair Prepared to be Patient
Meanwhile, summer signing Scott Sinclair is content to be patient for a chance in the champions' first team. The 23 year old was a surprise signing from Swansea City in the summer and has started in only four Premier League matches since arriving from Wales. Nevertheless, he remains confident of his long-term chances at City and is prepared to wait.
"I've settled in very well at the club. Hopefully I can get more game time but at the same time I have to be patient and wait my turn. The important thing is that I'm learning every day. I knew it was going to be difficult, it was one of the hardest routes I could have taken, but in order to become a better player, you have to play with the best players," Sinclair told the club's official Web site.