Manchester City midfielder Samir Nasri has revealed his exit from Arsenal was for financial reasons, with the principal beneficiary being the Gunners' owner - Stan Kroenke. The French international was transferred to the Etihad club for a fee believed to be £24m in 2011.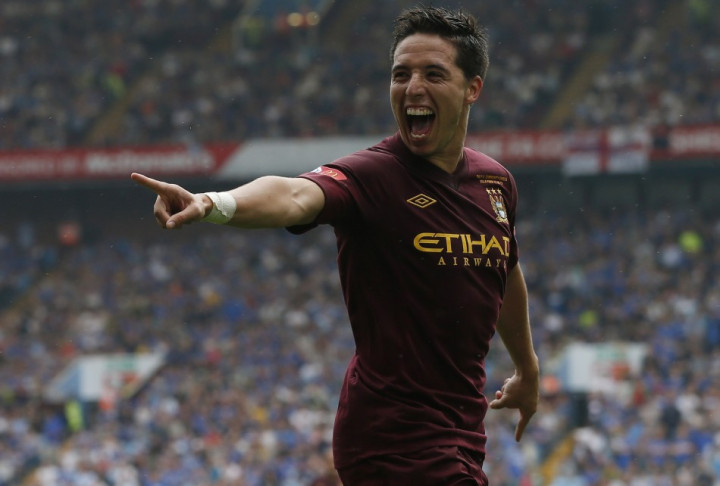 "Cesc [Fabregas], who quit for Barcelona the same summer] or me were supposed to leave. Arsene told me that if Cesc would leave, I would stay. But Kroenke could not ignore the transfer fee," Nasri explained.
"I do not have regrets. I do not regret joining Manchester City. I want to play and perform, and my departure from Arsenal is purely for sporting reasons," the 25-year-old playmaker added.
"When you compare Arsenal and City, it's not the same. With City I'm playing in a better team, I won the title, and Arsenal fight to qualify for the Champions League. I didn't leave for money," he concluded.
Nasri's comments will rile Arsenal fans who know they have fallen well behind rivals Manchester United, City, and Chelsea in the pecking order of top English clubs and risk losing ground to north London rivals Tottenham as well, unless the side is significantly strengthened in the summer.
At present, Arsene Wenger's men will only qualify for the UEFA Europa League next season, with the Stamford Bridge club occupying the final Champions League position; the Blues are two points ahead with eight games left to play.
However, Nasri's time at the Etihad has been growing increasingly difficult, with reports of confrontations over manager Roberto Mancini. The ex-Lazio and Inter Milan boss has accused the midfielder of failing to live up to expectations, a claim the player has dismissed. In retaliation, Nasri has praised Wenger over Mancini.
"I am aware that I have not had a good season. There are many reasons for this. But when Mancini said that I'm training at 50 per cent, this is not true. Arsene Wenger is the greatest coach I have worked with. He is the one who understands me the most, he made me realise my potential. I am grateful to him for the role he played in my career. I only regret not having more discussions with him when I left," he said.
The midfielder also dismissed rumours linking him with a move to PSG or Monaco.