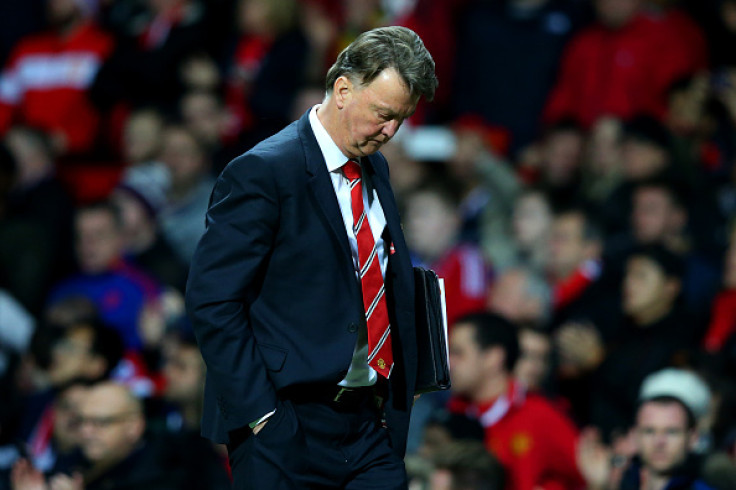 Manchester United manager Louis van Gaal believes that losing to Manchester City at the Etihad would all but end their chances of qualifying for the Champions League next season. The Red Devils are currently four points behind their bitter rivals and a loss would extend the gap to seven points and given that there are only nine games left in the season, it would be a humongous task for the Red Devils to get back into the mix.
The Red Devils come into the game on the back of four consecutive games in all competitions without a win, having been eliminated by Liverpool from the round of 16 stage of the Europa League. United were beaten convincingly at Anfield before coming to Old Trafford, where despite taking the lead through Anthony Martial, they failed to restrict Liverpool and were out by an aggregate score of 3-1 over two legs.
The Red Devils are still active in the FA Cup, where they will take on West Ham in a quarter-final replay in order to progress to the next round where Everton are awaiting the winners for a clash at Wembley. The Red Devils are likely to be without Ander Herrera, who has a groin injury, for the fixture.
"I think so," the Mirror quoted LVG as saying, when asked if their chances of finishing in the top-four would end if they lose to City. "Yeah, we are now four points behind I think so you have to win otherwise the gap is bigger and bigger and the matches that you have to play are not so many.
"It will be seven points and we will have eight matches to play maybe. It would be very hard to recover from that gap. I think it would be difficult then because West Ham United are also in front of us, so it's not only City, but West Ham United."