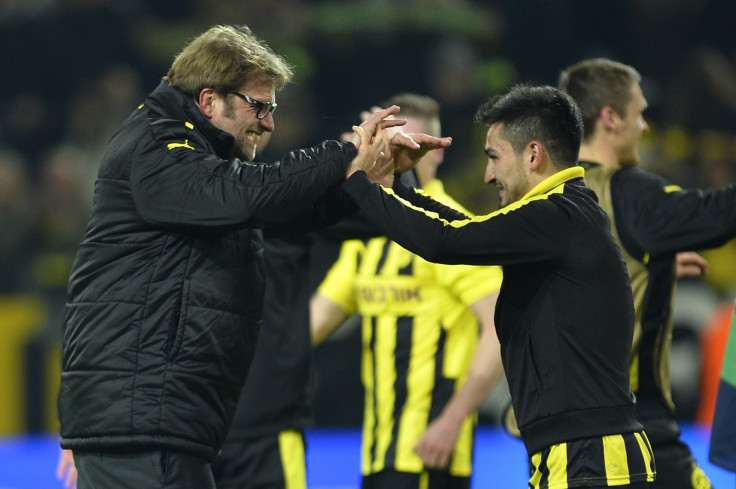 Ilkay Gundogan sought the advice of Liverpool manager Jurgen Klopp before making the move to the Premier League. The German midfielder joined Manchester City from Borussia Dortmund over the summer and Gundogan, 25, has revealed the role Klopp played in his transfer.
Gundogan was City's first signing of the Pep Guardiola era and has admitted he turned to his former Dortmund manager before agreeing to make the switch to England.
"To be honest I asked [Klopp's] advice if the Premier League was the right thing for me," he told Sport Bild about his communication with the Liverpool manager. "He said 'yes' and believed I would feel very well here and that the playing style would be perfect for me. It was good to have my impressions confirmed."
Gundogan recently returned to full fitness to make his debut for City, after dislocating a kneecap in training in May. The midfielder – who enjoyed a successful working relationship with Klopp in the Bundesliga – revealed he is relishing the opportunity to work with Guardiola.
"[Guardiola] has this amazing charisma," Gundogan said. "Anyone with a bit of knowledge of football can see that football under Pep is always extremely dominant and extremely successful. It means a lot if he wants a player. I was the first he wanted to bring here and I was still injured at the time so that says something."