Manchester City manager Pep Guardiola will try to land midfielder Dele Alli from Tottenham in a world-record move in the summer transfer window, according to former Barcelona midfielder Xavi.
Xavi, who played under Guardiola at Barcelona for four years, told the Sun that the Catalan manager was keen on signing more English players for City.
Alli, 21, has enjoyed another excellent season at White Hart Lane, scoring 16 goals in 31 Premier League appearances.
He beat his Spurs teammate Harry Kane to win the PFA Young Player of the Year award for the second season in a row on 23 April.
Several European clubs, including Real Madrid and Bayern Munich, are reported to be monitoring the England international, who signed a new deal in September to stay at White Hart Lane until 2022.
"I speak with Pep, and I know he thinks it is important to sign English players," Xavi said.
"I am sure in the summer he will look also across Europe for players to improve the squad, but also I expect him to look in the Premier League as well.
"At the moment the best English player there is and also one of the best in Europe is Dele Alli. We are looking at a very special player."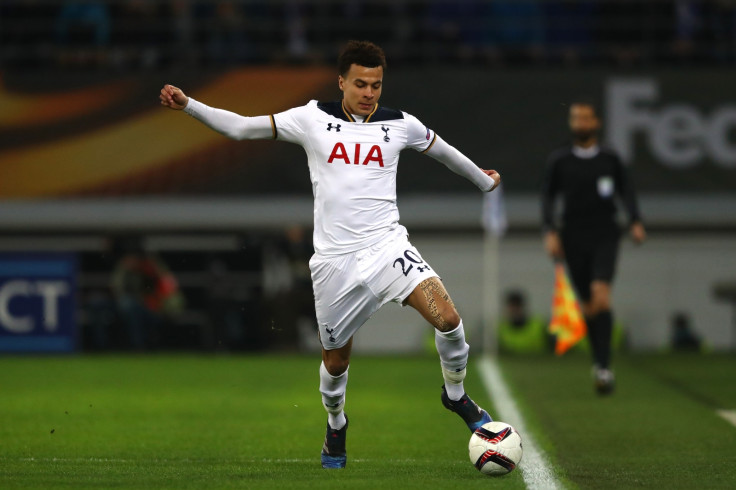 The World Cup winner added: "Technically he is the sort of player that Pep likes, the sort of player that suits the style of game that Pep likes his teams to play.
"I am sure it is not going to be a player that Tottenham will want to let go, but we know Manchester City have big resources."
Spurs boss Mauricio Pochettino has ruled out selling Alli and has tipped the 21-year-old to be a future captain at the club.
"With his personality and character, maybe he can become a leader in a few years," the Argentine coach was quoted as saying by Sky Sports in February.