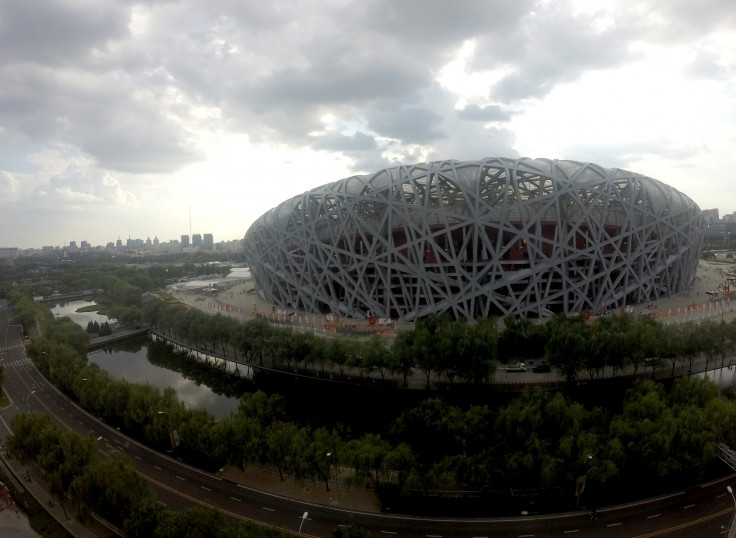 Manchester City and Manchester United's International Champions Cup preseason friendly in Beijing has been cancelled due to "recent weather events", it has been confirmed. The Premier League pair were due to square off for the first time outside of England but torrential rain in the Chinese capital has left the pitch at the Bird's Nest stadium unplayable.
The playing surface had also been hit by a fungus disease, leading to areas being dug up. Flooding in Beijing has accentuated the problems and forced both teams to train away from the stadium on the eve of the game. Such was City's desire to play the fixture they sent deputy head groundsman Craig Knight to work with officials at the Olympic Stadium.
But those efforts have been in vain with tournament organisers and both clubs reaching a decision to abandon the match just hours before kick-off in order to protect the fitness of both groups of players. While City boss Pep Guardiola was hopeful of the game going ahead, United coach Jose Mourinho had expressed his frustration over the facilities.
"I think Beijing is unlucky because the pitch is very bad," the United boss said, according to Sky Sports. "The condition of my players is more important than the results in preseason. My only objective is to take the players home safe and without injury. These are no conditions to play a good game of football. If it was a friendly, it becomes a double friendly now. No injuries, play calm, play safe, go home and keep the preparation for next week. I hope our players and City's players can go home without injury."
United – who were forced to make an emergency landing while on route to Beijing from Shanghai – will travel back to Manchester and have a week to prepare for their final preseason friendly against Galatasaray on Sweden. City meanwhile will remain in China for their final ICC match against Borussia Dortmund on Thursday [28 July].