Manchester United striker Robin van Persie has stoked the fire ahead of the Manchester derby, by claiming he never seriously considered joining Premier League champions Manchester City. The Dutch international was courted by both Manchester clubs as well as Italian champions Juventus in the summer, when he announced his decision to leave Arsenal.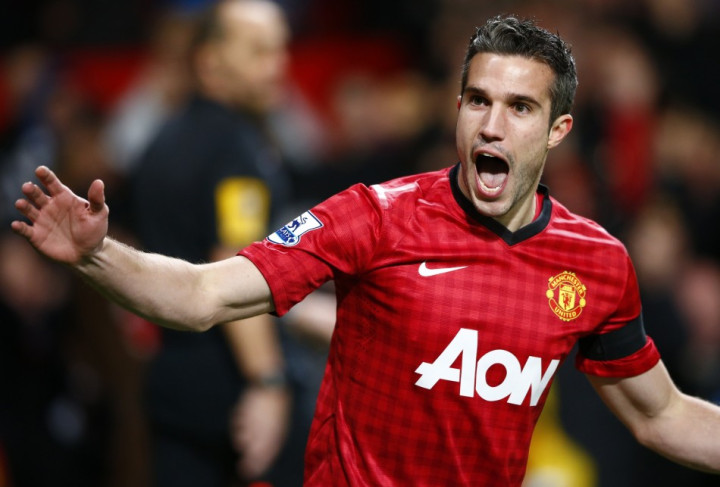 "I made my mind up very quickly and I am coming into work with a big smile on my face every day. It is not really work, it is my hobby - I love football. But everyone has been so nice to me and I have been having the time of my life here," the 29 year old explained.
United lead City by three points at the top of the league table and are in superb form going into the game; the Red Devils have won 12 of 15 league fixtures so far this term. And van Persie has been critical to their success.
The striker finished last season as the league's top goal scorer, with a hugely impressive 30 goals from the full complement of 38 league games, and has continued to be as prolific with his new club, striking 10 times in 15 appearances. The ex-Arsenal skipper signed for the Old Trafford club for £24m, according to a BBC Sport report.
"I don't regret that - but of course in a derby you have lots of people involved - the fans and the players. Everyone is really committed and wants their team to win and we'll do all we can to win too," van Persie said, adding, "Anything can happen but that's the case with us every week. We want to stretch our lead and keep our run going."
United face City at the Etihad at 1.30 pm GMT on Sunday afternoon (read a full IBTimes UK preview and find out where to watch the match live in the UK) and if RVP has his way, the defending champions will wind up staring at a daunting six point deficit, with a little more than half the season still to play.
Anderson Injury Worry
Meanwhile, United boss Sir Alex Ferguson has a few injury concerns to address before the game at the Etihad. Brazilian midfielder Anderson, who was slowly beginning to find form, has been ruled out with a hamstring injury.
The 24 year old South American was taken off during last week's chaotic win at Reading and played no part in the midweek defeat Champions League group stage defeat to Romanian club CFR Cluj. ESPN reports the player will miss up to three weeks of action, meaning he will be unavailable for the Christmas and holiday fixtures.