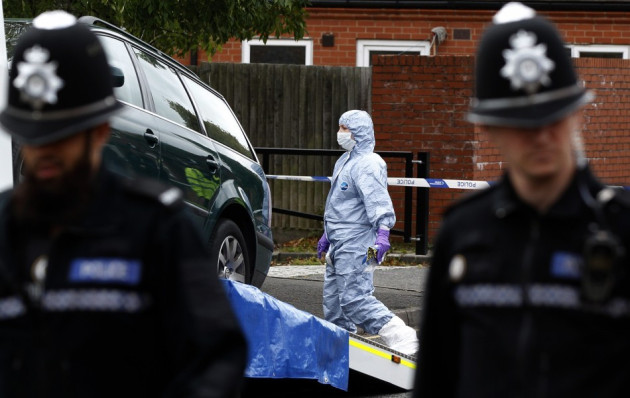 An 18-year-old woman is to appear before Manchester Crown Court charged with killing a 28-year-old man and assaulting police officers as they tried to arrest her.
Tinika Campbell was arrested and sectioned under the Mental Health Act after officers were called to a disturbance in Rusholme on 31 August last year.
After arriving at a flat on Dickenson Road in the early hours of the morning, officers found Khalid Kassian Hassan lying dead in the communal hallway.
According to a spokesperson for Greater Manchester Police, Campbell was "aggressive with police officers. While they tried to detain her, she managed to wriggle free and assaulted a police officer."
Doctors who assessed Campbell after her arrest concluded that there were questions over her mental health. However, following an assessment in February, she has now been found fit to face charges, and will make her first appearance in court on 17 June.
Superintendent Wasim Chaudhry said a number of addresses in the area were being treated as crime scenes and would be examined carefully. Hassan's background and identity remain a mystery at this stage.
"We are keen to try and establish the identity of this man [Hassan] and offer support to his family.
"We are also, however, conducting what is a complicated investigation - we are therefore carrying out inquiries at a number of addresses which we need to cordon off."
A post mortem revealed that Hassan had suffered a blow to the neck, a broken leg, concussion and an airway obstruction. The pathologist concluded that the cause of death was multiple injuries.
The relationship between Campbell and Hassan is unclear and a police spokesman said this would be investigated in the course of their inquiries and at the forthcoming trial, which formally begins in September.