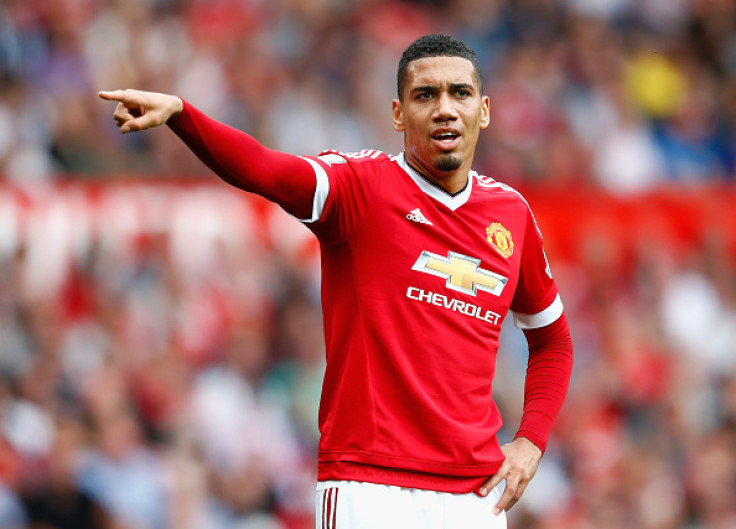 Manchester United defender Chris Smalling believes that the Red Devils had Liverpool where they wanted them after Anthony Martial's goal in the first half. However, Philippe Coutinho's equaliser just before the halfway mark killed the encounter and led United out of the Europa League.
Manager Louis van Gaal wore a confident figure before the fixture and the same optimism was shared by the team in the way they started. The Red Devils harried Liverpool all over the pitch in the opening half, but were found wanting in the second when Jurgen Klopp's men grew into the game. Liverpool's goal meant that United had to score three more to stay in the tie, which proved too much for a team devoid of confidence.
"We believed that, if we started well, we could put them under pressure," Smalling told Manchester United's official website. "You could see that they started to crumble but it was unfortunate we conceded just before half-time because we had a real battle on our hands."
The England international bemoaned the fact that they could not do a better job at Anfield, where they were lucky to have conceded only two goals given Liverpool's dominance on the day. However, he is not willing to give up on the season as they are only four points adrift of a top four spot and are still active in the FA Cup pending a replay against West Ham before they will be eligible to play Everton in the semi-final at Wembley.
"The damage was done in the first leg," the defender added. "We all knew we gave ourselves far too much to do and we paid the price for that tonight. The aim is now simple – to win at Manchester City on Sunday to close the gap on the Blues in the table to a single point. We're going to want to make sure we go into that international break on a high and the only way we can close the gap on the top four is by beating somebody who's already in there," he added.
"It's our time to step up. There's still a lot to play for. We need to show that consistency in our performances and, if we can build on that first half, we give ourselves a chance in the league and in the FA Cup."